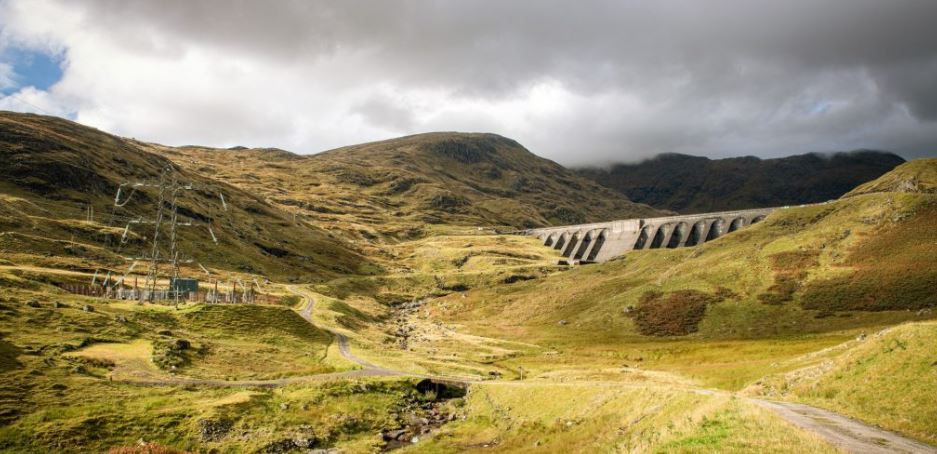 Drax has appointed Studio Pietrangeli to optimize its plans to build the 600 MW pumped storage hydro expansion of the 440 MW Cruachan facility in Scotland.
Increasing the UK's pumped storage hydro capacity is critical to enabling more wind and solar power to come online, strengthening the country's energy security while helping Britain decarbonize, according to a release.
Drax plans to build a new underground plant adjacent to its existing underground Cruachan facility in Argyll, Scotland. Studio Pietrangeli will act as owner's engineer on the project, supporting key activities including optimizing the detailed design and layout of the new plant; providing expertise around the major civil engineering components, such the excavation and tunnelling of rock within Ben Cruachan; and preparing the specifications for a front end engineering and design study.
"This is a significant moment in Drax's planned expansion of Cruachan. The scale of the proposed development matches Drax's ambitions when it comes to tackling the climate crisis," said Ian Kinnaird, Drax's Scottish assets director. "Pumped storage hydro is vital to strengthening the UK's energy security by enabling more homegrown renewable electricity to come online, cutting the need to import power or fossil fuels from abroad. This will be a major infrastructure project which will support hundreds of jobs and provide a real boost to Scotland's economy."
To deploy this critical technology, Drax must secure consent from the Scottish Government alongside an updated policy and market support mechanism from the UK Government. Drax applied for development consent from the Scottish Government under Section 36 of the Electricity Act 1989 in May 2022 and said they anticipate receiving a response to the application in the second or third quarter of 2023. The lack of an appropriate framework for new long-duration, large-scale electricity storage technologies means that private investment cannot be secured in new pumped storage hydro projects, with no new plants built anywhere in the UK since 1984 despite their critical role in security of supply and decarbonization, Drax said.
No investment decision has yet been made by Drax and development remains subject to development consent and an appropriate regulatory framework, according to a release.
Drax owns and operates renewable electricity generation assets in England and Scotland. Drax Group's purpose is to enable a zero-carbon, lower-cost energy future, with an ambition to be carbon-negative by 2030.