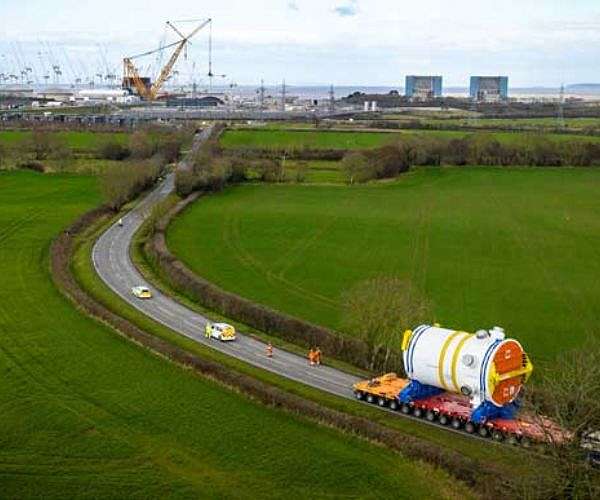 Delivery of RPV to Hinkley Point C.
Framatome, a leader in nuclear energy, has announced the successful delivery of the first reactor pressure vessel (RPV) for the Hinkley Point C EPR project. The RPV for Unit 1 was delivered to the site in Somerset in February, marking the completion of the manufacturing phase before installation in the reactor building.
Bernard Fontana, CEO of Framatome, congratulated the teams involved in the safe manufacture and delivery of the massive plant component. The RPV was designed, engineered, manufactured, and assembled by Framatome's engineering division and component manufacturing facility in St. Marcel, France. The cross-functional teams operating since 2017 completed this 500-ton, 13-meter-long component with safety and excellence.
Transported by barge to Combwich Wharf on the River Parrett, the RPV marks a significant milestone for the Hinkley Point C project. The site, where more than 8,000 workers are now contributing every day, will generate 3,200 MWe of low-carbon electricity upon completion, serving over six million British households.
The RPV houses the central reactor core, where nuclear fuel, control rods, and coolant produce steam for electricity generation. It is a critical component for ensuring the safety and integrity of the pressurized water reactor, providing one of many safety barriers in a power plant.
NNB, a partnership between EDF Energy, EDF's UK subsidiary, and China General Nuclear Corporation (CGNC), is the customer for this project. Framatome is proud to contribute to the growth of the UK energy economy and advance the HPC EPR project with its partners.