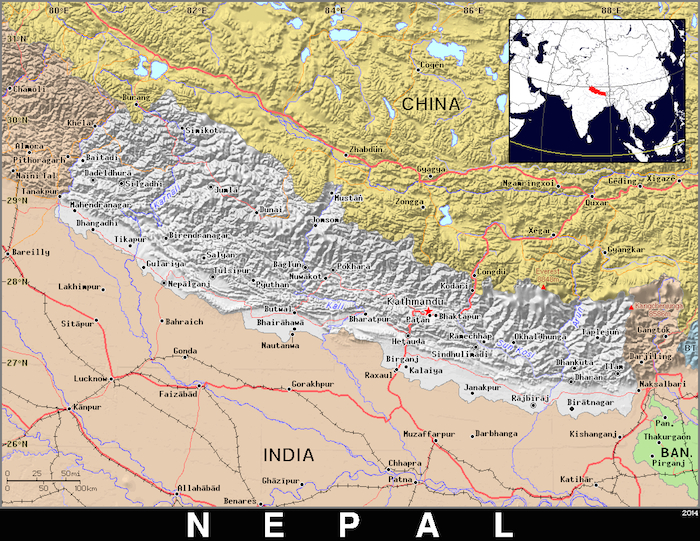 The International Hydropower Association's (IHA) Sustainability Team and the Nepal Hydropower Association (NHA) have partnered to train over 60 professionals on the Hydropower Sustainability Standard.
The partnership is focused on improving the sustainability of hydropower in the region with a view to NHA becoming a center of excellence for sustainable hydropower development in South Asia. Supported by the Norwegian Agency for Development Cooperation (Norad) and in association with Bizbell, the training will support the hydropower industry in implementing the standard to improve project performance and attract green finance, IHA said.
"This training is a milestone in bringing key stakeholders onto one platform to work towards introducing the Hydropower Sustainability Standard to Nepal," said Arun Rajauria, general secretary of NHA.
Starting with Certified User training, the partnership will lead a program of work including training courses, workshops on key sustainability issues and an assessment of a hydropower project using the Hydropower Sustainability Standard. Through this program, professionals across Nepal will learn how to measure and upgrade the sustainability performance of hydropower projects and make informed choices throughout a project's life cycle.
"The ministry will put our best efforts to support the implementation of the Hydropower Sustainability Standard and I hope the Standard will be instrumental in fulfilling our sustainable development goals," said the Secretary of Nepal's Ministry of Energy, Water Resources and Irrigation, Dinesh Kumar Ghimire.
Hydropower plays a vital role in Nepal's energy system, and, as the country's economy grows, power demand will also rise, IHA said. To reach net zero targets and protect the country's environment, it is vital that all new sources of electricity are developed and operated sustainably.
"Adoption of international guidelines of sustainable hydropower development will help us to unlock investment opportunities in Nepal. It's equally important to uplift the lives of local community," said Bizbell founder Sushil Pokharel.
IHA is a non-profit membership association that is a voice for sustainable hydropower. Its membership manages and operates 450 GW of global installed hydropower worldwide. Its sustainability team are the Secretariat of the Hydropower Sustainability Council, which works to tangibly increase the sustainability of the hydropower sector encouraging the uptake of the independent Hydropower Sustainability Standard.
NHA is a non-profit membership organization established in August 1999, initially as a national committee of IHA that later transitioned to an independent organization with a mission to promote sustainable hydropower through capacity building of hydropower professionals in Nepal and policy advocacy.
Bizbell is an independent power producer and a strategic investment manager based in Nepal that was founded in 2014. Bizbell has a portfolio of 1,000 MW in renewable energy and offers impact-based return on investment.