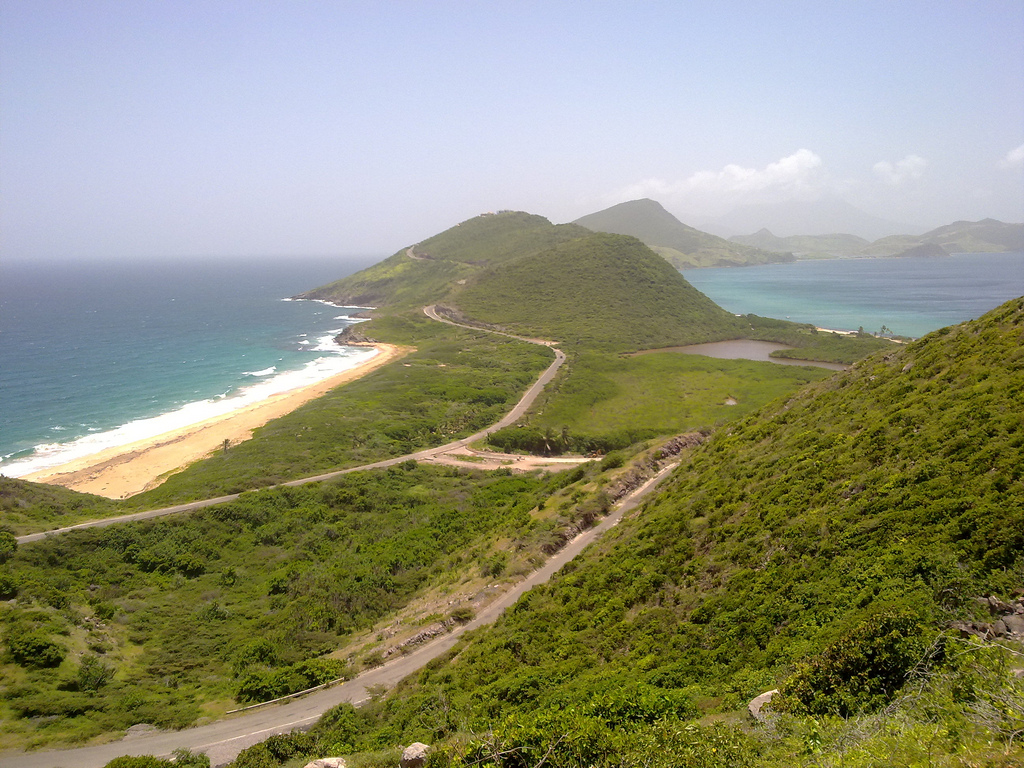 St. Kitts, view to Nevis (source: flickr/ Sonya Bobb, creative commons)
During a press conference, Nevis Island Administration (NIA) Minister of Energy Hon. Mark Brantley announced that the recent tender for geothermal drilling at the Hamilton Site in Nevis has received bids or expressions of interest from over 30 companies. Due to this development, the bidding process has been extended to 9 March 2023.
The request for bids was announced by NIA and the Government of St. Kitts and Nevis (GOSKN) on December 2022. The tender calls for the drilling of three production wells and two reinjection wells to support a potential 10-MW development.
The drilling program for the Nevis Geothermal Energy Project will be funded by the Caribbean Development Bank (CDB) with an approved amount of USD 17 million. Execution of the project will be done by the Nevis Electric Company Limited (NEVLEC) with support from GOSKN and NIA.
"After March 9, we would expect a decision to be taken and then we move forward. I've been in touch with Hon.e Prime Minister Dr. Terrance Drew and he has assured me that all that was necessary to be done at the Federal level in terms of the grant funding, that documentation has been settled and finalized and returned to the CDB, and so therefore I look forward to this project moving forward rapidly…as we try now to get the promise of geothermal realized here in the Federation for the benefit not only for Nevis, but also of course for our brothers and sisters in St. Kitts as well," said Brantley during the press conference.
Brantley added that the drilling program is expected to start within six months of signing a contract with the chosen bidder. It is also expected that the program will be completed within six months.
The proposed purchase price of geothermal power to NEVLEC was USD 0.09 per kWh. This will be the cheapest and cleanest electricity in the region and will position Nevis to benefit from foreign investments from energy-intensive business entities. This is expected to have a significant economic impact that will propel Nevis into a new era of development.