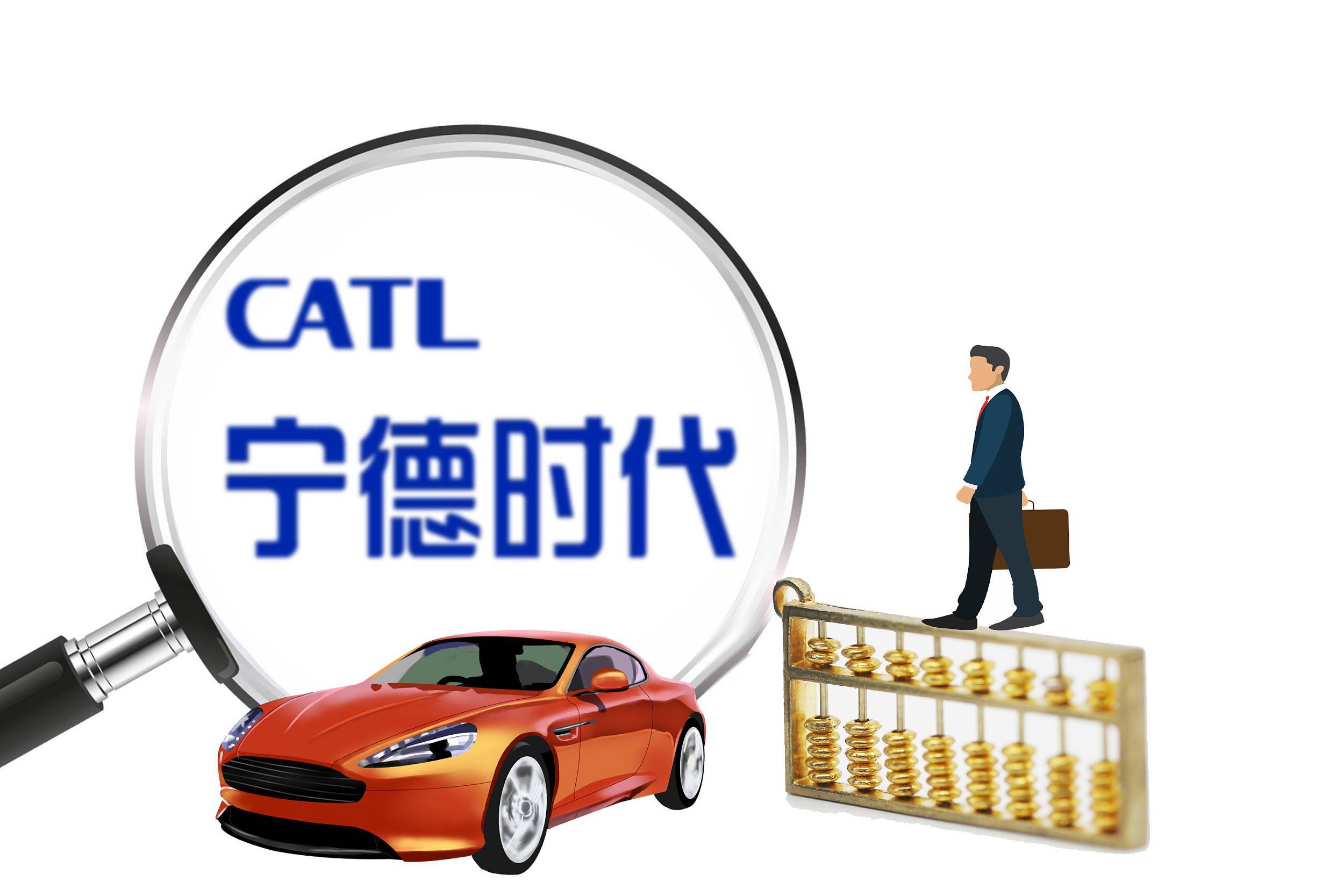 Last week, CATL, the world's largest battery maker, did something totally unexpected. It offered several customers an opportunity to lock in battery supplies at sharply lower prices if they agreed to make CATL their supplier for at least 80% of the batteries they buy to power their electric cars. The discount offer included a provision that rocked the industry. CATL agreed to lock in new prices based on an assumption that the price of lithium carbonate would be half what it is today in the foreseeable future.
The price of lithium carbonate, one of the essential ingredients in a lithium-ion battery, rocketed to as much as $86,000 a ton last year, causing the cost of batteries for electric cars to climb by as much as 24% last year after 9 years of steadily declining prices. Spot prices were at $70,000 a ton recently according to Barron's, but the deal CATL has offered to NIO and Zeekr is based on an expected price for lithium carbonate of $30,000 a ton by the end of this year.
"It's very much a market share game," Caspar Rawles, chief data officer at Benchmark Mineral Intelligence, tells Reuters. "This is, I think, in part, a price war." The payoff for CATL is it gets to preserve its market share in a market that is decelerating in some key areas. China's generous incentives for what it calls "new energy vehicles" expired at the end of last year. Since then, sales of electric cars in China are down almost 7% as customers may have gorged themselves on less expensive cars in the second half of 2022 in anticipation of the higher prices that would come into effect once the subsidies ended.
The result is that suddenly there is an oversupply of battery materials, whereas previously demand far exceeded supply. Anyone who ever made it past Week One in B School can tell you that prices rise when demand is high and decrease when supply is greater than demand.
"There's a price war going on. We've seen it some weeks ago at the vehicle level. We're now seeing it at the battery level," Eric Norris, president of Energy Storage at Albemarle Corp (ALB.N), the world's largest producer of lithium for EVs, told Reuters. He said CATL was looking to take advantage of its ability to scale production "to cut prices to gain share."
CATL Responds To NIOThat is certainly part of it, but Barron's suggests it was NIO's decision to build its own 40 GWh battery factory in China that forced CATL's hand. It says if car companies own their own battery manufacturing facilities, that can mean less business down the road for battery companies like CATL and that potential loss of business may have been what spurred CATL to act. Sources tell Reuters the CATL proposal requires NIO and Zeekr to purchase up to 80% of their batteries from CATL in order to get the discount, although the negotiations are ongoing and no final agreement has been reached, those sources say.
"The reductions that CATL is offering would help the Chinese EV industry," James Frith, a principal at battery-tech focused venture capital group Volta Energy Technologies, tells Reuters. "From the Chinese viewpoint, with China having the dominant electric vehicle market, they don't want to lose that momentum." He added, "If some of those EVs with discounted batteries end up in Europe, it could cause trade tensions."
CATL & Supply Side EconomicsNot so long ago, there was great concern among the world's automakers that the explosive growth of EVs would far exceed the ability of suppliers to keep up with demand. Again, as any first year B School student can tell you, increase in demand usually lead to increases in supply. "Supply is coming on stream faster than you can say 'boo'," analyst Dylan Kelly of Ord Minnett in Sydney tells Yahoo! Finance. "Demand remains strong but prices have been unsustainable for some time now."
In a February 23 research note, Goldman Sachs said that because of growing supplies of lithium carbonate, its price is expected to fall to $34,000 a ton in the next 12 months from an average of $53,304 this year. By 2025 it expects lithium supply to grow on average by 34% a year against an annual demand growth rate of 25%. "The likely supply surge and downstream overcapacity are set to bring lithium prices down subsequently in the medium term," it told investors.
Sales of battery and PHEV cars in China were off 6.3% in January after growing by 90% in 2022. That has sparked concerns about softening growth that would crimp demand for batteries and battery materials. "While we remain positive on the long-term outlook for lithium, the short-term outlook is less clear, with a clear acceleration in China EV sales needed to allay market fears," Barrenjoey analysts said in a research note on February 17.
Christian Barbier, head of sales and marketing for Allkem, was sanguine about the fall in lithium prices, which he told Reuters "needed to happen" and was "helpful." His assessment is that the drop in prices has been exacerbated by battery manufacturers in China jostling for market share. He added that miners were still showing strong profitability, "So that's why we're not too concerned about the overall fundamentals and the future direction of prices."
A Sea Change For The Battery IndustryWe were kicking this around in the executive dining room on the 14th floor of CleanTechnica's world headquarters the other day and decided there are many factors at work here. Probably more than anything else, we are witnessing the maturing of the electric car industry. And we can't overlook the impact of government subsidies and incentives. China has elected to end direct subsidies and the market reacted by slowing considerably. That slowdown induced Tesla to lower its prices by up to 20% in January, a move that knocked the stuffing out of used EV prices.
It's just not possible to look at just one factor and say, "Oh, that explains everything we are seeing." The question now is, can manufacturers produce the electric cars the world needs and do it profitably without support from local and national governments? As much as subsidies and incentives are important, they distort markets in ways that are not always understood or predictable. America may suffer an incentives hangover 9.5 years from now when the sweeteners from Uncle Sugar in the Inflation Reduction Act expire.