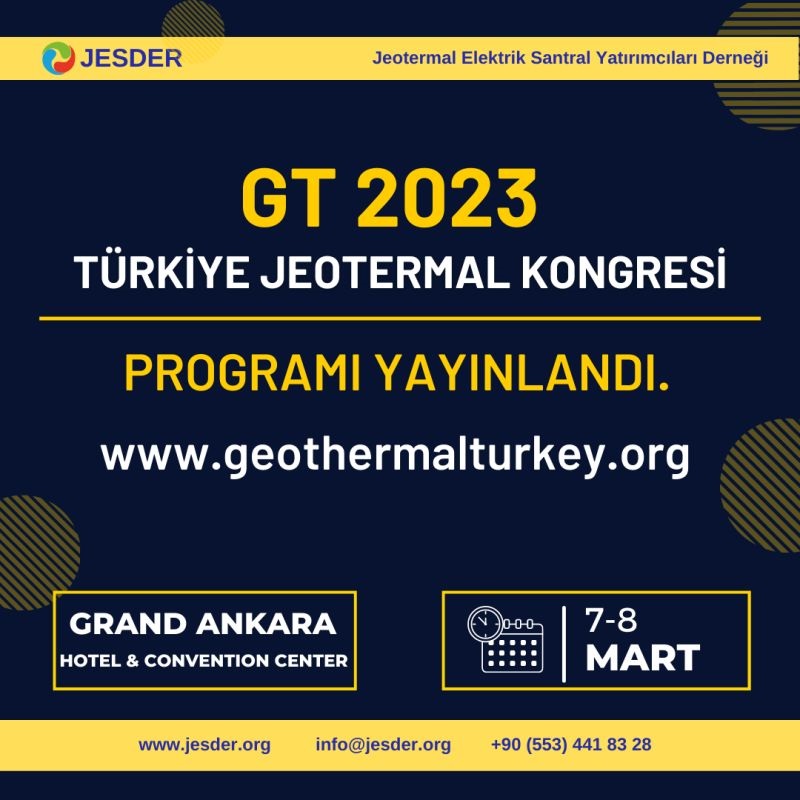 The program for the GT 2023 – Türkiye Geothermal Congress has now been published and is available via this link. The event will be held on 7-8 March 2023 at the Grand Ankara Hotel in Ankara, Türkiye.
GT 2023 brings together engineers and scientists from different disciplines, investors, suppliers, public and private sector employees who closely follow international developments in the research and development of geothermal energy resources in Türkiye in a scientific environment where they can discuss, meet, and promote their products and services.
The event had previously been scheduled on February 2023 but had to be postponed because of the recent earthquake.