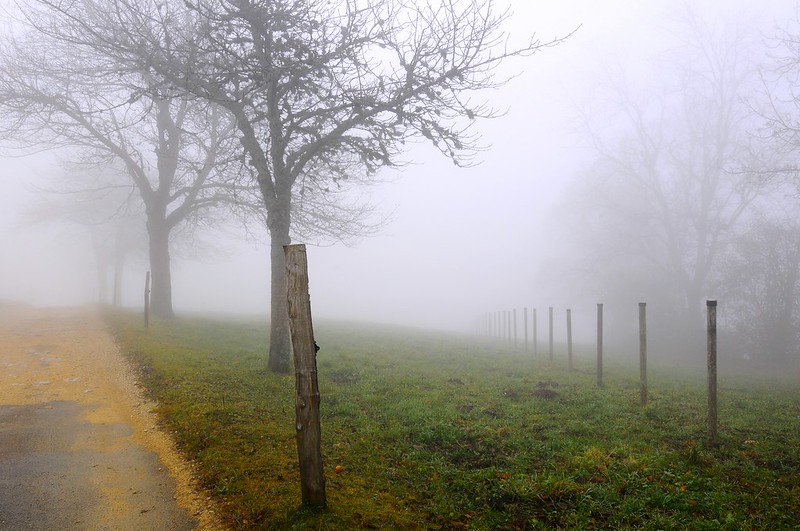 Fog in Magglingen, Bern, Switzerland (source: Jean-Daniel Echenard / flickr, Creative Commons)
Around 2700 measuring devices will be set up next week in 13 cities and municipalities as part of the Magglingen geothermal energy project in Bern, Switzerland. These will then be used for seismic measurements that are scheduled to start in mid-March depending on meteorological conditions.
The Magglingen geothermal project aims to tap a resource at 1500 to 2000 meters depth and use this as the central heat source for the district heating network in Magglingen. Heat for the National Sports Center in Magglingen (NSM) will also be sourced from this network.
To collect subsurface data, three special vibration vehicles and a boat on Lake Biel will move along pre-determined routes for about three weeks. Most of the measurements takes on land will be on country roads, field, and forest paths and will preferably be carried out between 8 PM to 10 PM. Measurements will be taken on the following cities and municipalities:
Bellmund
Bell / Bienne
Bühl near Aarberg
Hermrigen
Ipsach
Kappel
Leubringen / Magglingen
Nidau
Orvin
Plateau de Diesse
Port
Sutz-Lattrigen
Twann-Tückerz
The project website shows the routes to be traveled by the vehicles, as well as the timetables for the measurements.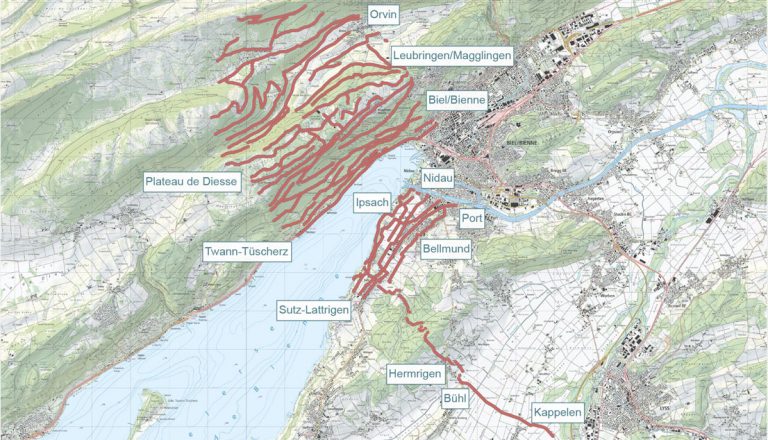 Routes for the planned seismic measurements for the Magglingen geothermal project in Bern, Switzerland (source: Warmeverbund Magglingen)
More information on the project and the seismic measurements will be presented to the public in a demonstration on 11 March 2023 at the Old Sports Hall in Magglingen. More information on the event is available here.
A similar seismic campaign is ongoing in the region of Lausanne to also help characterize the region's geothermal resource potential.