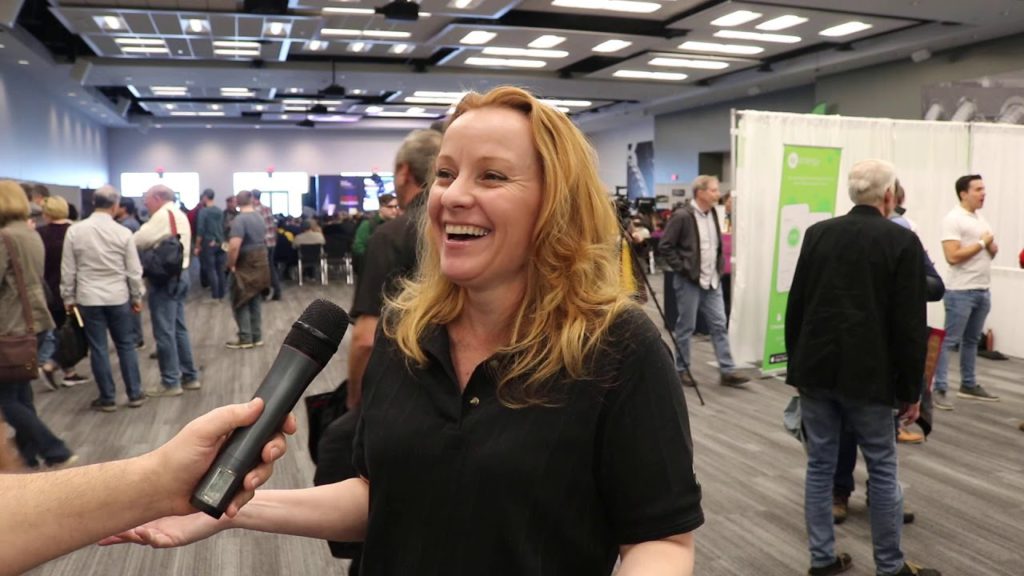 Chelsea Sexton at Fully Charged LIVE, Austin, TX, Feb ,1 2020. Credit: BenjaminNelson via YouTube
Twenty-two years ago, Chelsea Sexton was laid off from one of her first jobs: General Motors had tasked her and a small group of 20-somethings to help bring the first modern electric vehicle, the EV1, to market.
When GM killed the electric car, it jump-started Sexton's career of activism. She featured in the famous documentary chronicling the EV1's demise, then consulted on its more upbeat sequel. She consulted automakers and utilities on going electric, co-founded the consumer advocacy organization Plug In America and advised a venture capital firm to place an early bet on a little company called Tesla.
SIGN UP FOR THE BATTERY METALS DIGEST
Today, Sexton has a big job helping dole out billions of dollars worth of US Energy Department loans to companies driving the next phase of the transition to sustainable transportation. She spoke with authority alongside CEOs and senior policymakers at the BNEF Summit in San Francisco this week about just how much impetus there is now for America's electric vehicle industry to succeed.
"I've been watching things grow incrementally for a very long time," Sexton said onstage Monday. "The momentum pickup in the last year has been really surprising, as well as the sudden focus on supply chain, and specifically the domestic supply chain. The number of folks talking about JVs and onshoring is very different than even just a couple of years ago."
The DOE's loan office is remembered for money issued to automakers including Ford, Nissan and Tesla during the Obama administration. The amounts involved then were chump change compared to the $370 billion in investments the US will make in energy and climate programs over the next decade under the Inflation Reduction Act.
Included within that is about $11.7 billion for the DOE's Loans Program Office, which hadn't cut a check through the Advanced Technology Vehicles Manufacturing Loan Program since 2011. In June, DOE announced its first such loan in more than a decade, sending $102.1 million to Syrah Technologies, the first battery-grade natural graphite active anode material supplier in the US.
"We are very quickly finding that a program that was once known for making cars is actually more of a component and supply chain program now," Sexton said.
Of course, the work DOE is doing is just one corner of what will be a broad and immensely challenging effort to actually execute what the IRA set out to do: confront what is an existential climate crisis in a way that creates US jobs and economic opportunities.
It won't be easy. Mary Nichols, the former chair of California's powerful Air Resources Board, spoke during the same panel as Sexton about the "dirty, ugly business" of mining metals for electric-vehicle batteries, and the "even dirtier, uglier business" of refining those materials, noting that such projects often are gummed up by community opposition and drawn-out permitting processes.
She's also concerned about the extent to which electric cars are becoming part of the US culture wars. If one of former President Donald Trump's stump speeches this weekend was any guide, Republicans see it in their political interest to rail against real or imagined attempts to mandate gas stoves and cars.
Encouragingly, progress is being made off the campaign trail and conference circuit — including by the very company that made the regrettable decision to pull the plug on an EV two decades ago.
On Tuesday, GM announced what it billed as the biggest-ever investment by an automaker to produce battery raw materials, putting $650 million into developing the US's largest lithium deposit.
America still has quite a ways to go in its electric journey, but it's come a long way since Sexton was without work.