Korea Electric Power Corporation (Kepco) has submitted a preliminary proposal to Turkey for the construction of four APR-1400 units at a site in northern part of the country. Kepco CEO Jung Song Il presented a proposal to Turkish Minister of Energy & Natural Resources Fatih Dönmez.
The two sides have been in talks about the project, which is forecast to be worth about KRW40,000bn ($32.55bn), and the Turkish government in December asked Kepco to submit a proposal. They will carry out a feasibility study to decide how to progress the project, a Kepco statement said.
Cheong stressed that 10 nuclear APR1400 reactors have been successfully built and stably managed in South Korea and abroad. Those include the four-unit Barakah NPP in the United Arab Emirates which is nearing completion on time and on budget. "Among the newest nuclear power plants currently under construction in the West, Kepco is the only operator that has gained customer trust by meeting the specified budget and timeline."
The main contents of the proposal include details of Kepco and Korea's NPP construction capabilities, a business plant, the construction period, and localisation, the Kepco statement said. South Korea has set a target of exporting 10 nuclear power reactors by 2030 as part of its policy to boost the nuclear energy sector.
Turkey's nuclear programme was launched by President Recep Tayyip Erdogan in 2006. Four VVER-1200 reactors are currently being built by Russia at Akkuyu on the Mediterranean coast under a 2010 intergovernmental agreement. Two further sites were proposed for nuclear development: Sinop, on Black Sea coast, and Ignaeda, on the Black Sea in the European part of Turkey.
Various plans have been discussed for the two sites. Four Atmea1 units by a joint venture of Framatome and Mitsubishi Heavy Industries were discussed for Sinop. An intergovernmental agreement was signed with Japan giving it "exclusive negotiating rights to build a NPP" but the project was cancelled. For Ignaeda, there have been discussions with Westinghouse and China's State Nuclear Power Technology Corporation (SNPTC) regarding AP1000s and SNPTC's version, the CAP1400.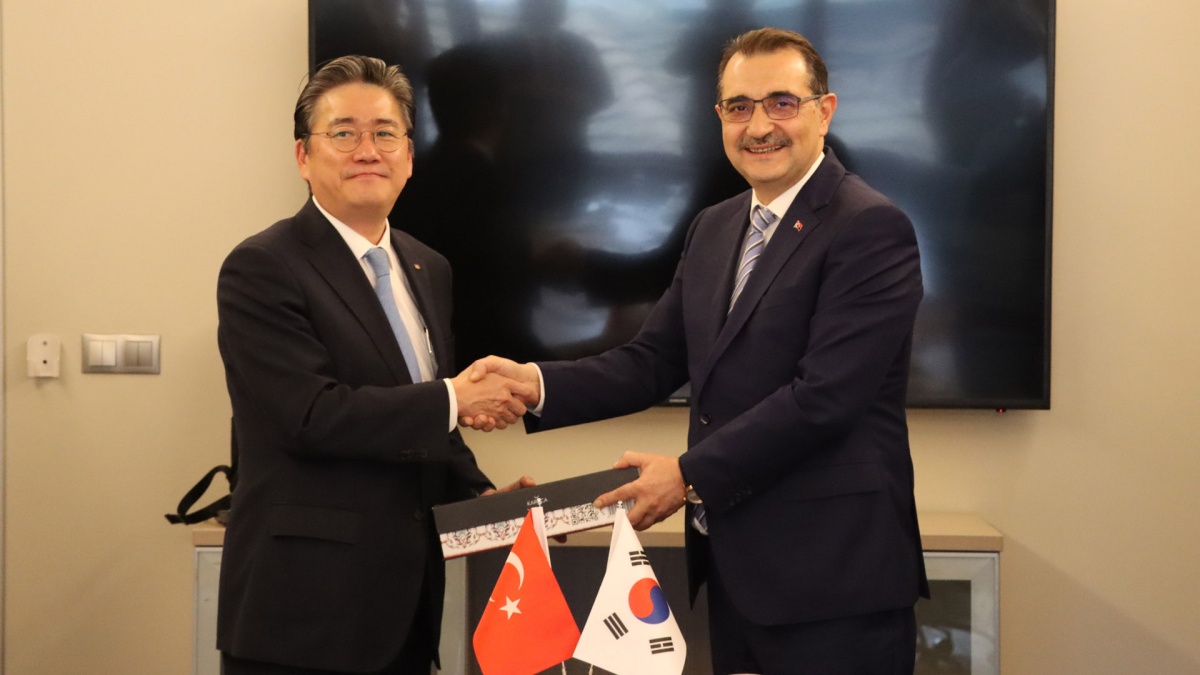 Image: Seung-il Jeong (left), CEO of KEPCO, submits the preliminary proposal to Fatih Dönmez, Turkey's Minister of Energy & Natural Resources (courtesy of KEPCO)