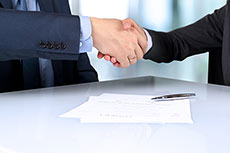 ITM Power has signed two contracts, each for the sale of 100 MW of PEM electrolysers to Linde Engineering. Both plants will be installed at a site operated by RWE in Lingen, Germany, and will be powered by offshore wind from the North Sea.
The plants are the largest PEM electrolysers under execution worldwide and will be the first deployment of the new Linde Engineering/ITM Power 10 MW standard module skids for large scale installations, utilising state-of-the-art MEP 30 bar electrolyser stacks. Delivery for these two projects will represent a key milestone on ITM Power's journey towards high volume manufacturing of an industrialised product.
As part of its 'Growing Green' strategy, RWE announced in November 2021 that it aimed to create electrolyser capacity of at least 2 GW to generate green hydrogen by 2030. The two 100 MW electrolyser plants at Lingen are part of this ambition. In December 2021, Linde Engineering and ITM Power were preselected by RWE as technical provider for the first two 100 MW installations of the GET H2 Nukleus project in Lingen.
Dennis Schulz, ITM Power CEO, said: "We are proud and humbled to have been selected as the electrolyser supplier for this important milestone project. Strategically, it enables us to scale towards volume manufacturing with certainty and determination."