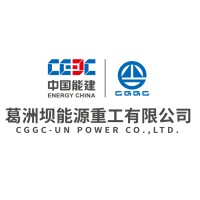 A major Chinese conglomerate has offered to invest nearly 10 billion in infrastructure projects in the Autonomous Kurdistan region in North Iraq, an official has said.
Gezhouba Group, the world's 33rd largest contractor by revenue, has contacted the Kurdistan government for the offer, which is under study, said Mohammed Shukri, Chairman of the Kurdistan Investment Commission.
Shukri said the Kurdistan Regional Government has formed a committee to study the offer and identify projects for investment.
He did not make clear if the offer is part of a landmark oil-for-projects agreement signed by Iraq and China in 2019, under which Chinese firms will undertake projects in the Arab country in exchange for crude oil supplies.