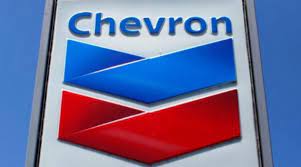 Chevron said its crude output in Venezuela has risen by about 40,000 b/d to reach 90,000 b/d since US sanctions were eased against the country late last year, with more growth expected this year.
In late November the company was cleared by the US government to resume some work in its joint ventures with Venezuela state-owned PdV and to start shipping crude. Chevron was producing about 50,000 b/d at the time.
"That's been a good short-term effect," said Chevron chief executive Mike Wirth today on an earnings call. "We are continuing to work on the ground to expand production, but it's too early to guide to anything."
Chevron officials in Caracas told Argus previously that its production could go as high as 200,000 b/d in the next year, but the country's oil infrastructure is in deep disrepair following years of sanctions and neglect.
Chevron has resumed crude exports from Venezuela, with some cargoes headed to its 369,000 b/d refinery in Pascagoula, Mississippi. "We're going to be delivering cargoes to other customers on the Gulf Coast," Wirth added.
Global production outlook tepid
Chevron's total global production is expected to be flat to 3pc higher this year, based on a Brent crude price of $80/bl. It cited project deferrals, downtime that was shifted to this year, and also Permian basin output growth that will be a "little lower" than in 2022 for the production outlook.
Its Permian operations benefited from a backlog of drilled but uncompleted wells that were waiting to come online, but this has now been largely exhausted.
"Our revised plan will have some deeper targets, a few more rig moves and a few more single bench developments, all of which brings down that pace down a little bit," Wirth said.
Chevron posted record US oil and natural production last year, up by 4pc to 1.2mn b/d of oil equivalent (boe/d), led by a 16pc increase from the Permian.
Global output of 3.01mn boe/d in the fourth quarter was down 3pc from the same period of 2021. Chevron's international production slipped 7pc last year as concessions in Thailand and Indonesia expired.
Chevron reported a fourth-quarter profit of $6.4bn, up from $5.1bn in the year-earlier period. Full-year 2021 profit was $15.6bn.
"We delivered record earnings and cash flow in 2022, while increasing investments and growing US production to a company record," Wirth said.
Shareholder returns growing
The record earnings came just days after Chevron tripled the size of its share buyback program to $75bn, to the fury of the White House which has accused the oil industry of profiteering from the war in Ukraine and not doing enough to bring down prices at the pump. Calls for a windfall tax on oil company profits may gather momentum as a result.
Wirth pushed back against the criticism the company has attracted for the buyback announcement.
"It's perhaps been a touch overblown given that it's an open-ended program," he said.
The company is not opposed to stepping up the pace of buybacks, he said. Chevron also increased its quarterly dividend by 9¢/share to $1.51/share.
The company returned more than $22bn to investors last year through dividends and share repurchases.
Return on capital employed exceeded 20pc, the highest since 2011, and a reflection that "our focus on capital efficiency is delivering results," Wirth said.
ExxonMobil, the biggest US oil company, is scheduled to report earnings on 31 January.