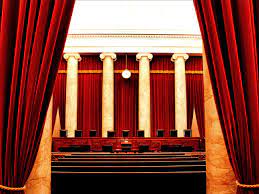 An appeals court has suspended the compliance obligations under the Renewable Fuel Standard (RFS) for two small refineries that were denied hardship exemptions last year under a new federal policy.
The 5th US Circuit Court of Appeals agreed to stay the compliance obligations for the two refineries — which are located in Texas and Louisiana — after finding the US Environmental Protection Agency (EPA) likely violated the law last year when it denied all pending requests for small refinery waivers from the RFS based on a new interpretation.
"That retroactive application of EPA's 'new interpretation' — which quite possibly will read the exemption framework promulgated by Congress out of the statute entirely, such that no small refinery will ever qualify for one — is thus likely contrary to law," the court wrote.
The stay will remain in place until the 5th Circuit has time to rule on the merits of the litigation, which was filed by 21,000 b/d San Antonio Refinery (TSAR) and the 57,000 b/d Calumet Shreveport refinery. But the court order shows a likelihood the 5th Circuit will eventually find EPA overstepped when it revised its handling of small refinery exemptions last year.
EPA did not immediately respond to a request for comment.
EPA as recently as 2017 had approved exemptions to 34 refineries that claimed they faced "disproportion economic hardship" from the RFS, which requires refineries to blend biofuels into the fuel supply or purchase compliance credits called RINs. But EPA last year followed a new methodology that found there was no economic hardship and denied years of requests for waivers that small refineries had asked for dating back to 2018.
The 5th Circuit, in its ruling, found that TSAR and Calumet were likely to prevail in their claim that EPA's new interpretation was an "unlawful retroactive application" of a new standard. EPA "changed its rules retroactively" without providing refiners fair notice of the change, the court wrote.
"Nothing here is to suggest that TSAR and Calumet are entitled to continuing hardship waivers," the court said. "But they are entitled to know the ground rules by which EPA will grant or deny their hardship petitions, in advance of making their application."
EPA had argued against a stay, which it said would artificially inflate the number of RINs used to comply with the RFS, undercutting the goals of the program and reducing demand for renewable fuel. EPA had argued the two refineries should not be rewarded for their non-compliance with the biofuel program.
But the 5th Circuit said it found the arguments by the two small refineries more persuasive. TSAR had said that without a stay of its compliance obligations under the RFS, it would be forced to file for bankruptcy within months. Calumet said it would be insolvent in a matter of weeks.