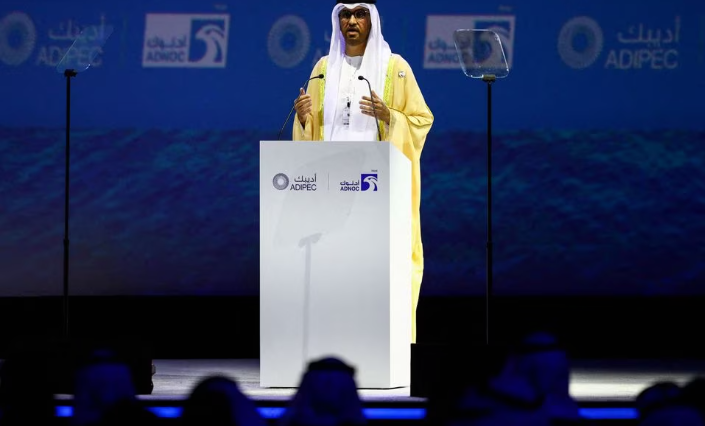 United Arab Emirates' Industry Minister Sultan Ahmed Al Jaber speaks during the Abu Dhabi International Petroleum Exhibition and Conference (ADIPEC) in Abu Dhabi, United Arab Emirates, October 31, 2022. REUTERS/Amr Alfiky/File Photo
WASHINGTON, Jan 27 (Reuters) - Over two dozen U.S. representatives on Friday called on top U.S. climate envoy John Kerry to urge the United Arab Emirates to withdraw its appointment of the head of its state oil company as president of the COP28 climate summit it will host this year.
The 27 Democratic members of Congress, led by California Congressman Jared Huffman, sent a letter to Kerry calling on him to persuade the future U.N. climate summit host to withdraw the appointment of Sultan Al Jaber, head of the Abu Dhabi National Oil Company, who is charged with shepherding the next round of climate negotiations.