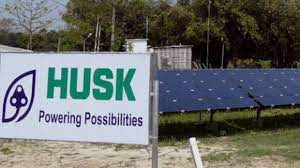 There is a common belief that profit-building minigrids are impossible in South Asia and sub-Saharan Africa. Husk Power released financial data today that illustrates it's not.
Husk launched its first renewable energy minigrid – a term sometimes used for microgrids – in 2008. Today, the company operates over 150 community solar minigrids in places like Nigeria, Tanzania and India.
Many in the energy community thought what Husk was attempting to do would never be profitable and thus were reluctant to enter the minigrid market. But Husk said it has proven otherwise.
According to financial data released by Husk, the company became EBITDA positive in the fourth quarter of 2022 in two of its main markets – Nigeria and India. A company's earnings before interest, taxes, depreciation and amortization (EBITDA) metric is commonly used to illustrate its profitability.
"When I took over the reins of Husk in 2014, we underestimated the amount of time and effort it would take to discover the right business model, right team and right technology platform to build a commercially viable minigrid company on two continents," said Manoj Sinha, co-founder and CEO.
In addition to building community minigrids, Husk's business model includes installing rooftop solar for businesses and energy-as-a-service offerings for drinking water filtration, agroprocessing and other applications.
Sinha said that thanks to Husk's innovative business approach and technology focus, it has low cost of delivered energy and high revenue per user. This approach has led Husk to become a "profitable and scalable minigrid company" that addresses the full breadth of the rural energy ecosystem.
"Husk has proven that the rural minigrid business model works, in Asia and in Africa, and in off-grid, under-the-grid and grid-interconnected communities. We have already scaled 10X and are poised to scale another 10X," said Brad Mattson, Husk's board chairman.
The company said achieving profitability at a time when global inflation is on the rise, the cost of capital is growing, and COVID-19 is still causing market disruptions is just further proof of the resilience of its business model.
Minigrids can eliminate energy poverty
Both the World Bank and the International Energy Agency have stated that minigrid technology is crucial to ending energy poverty by 2030 – but achieving this goal will require the construction of somewhere between 100,000 and 200,000 new minigrids.
As evidenced by recent announcements, Husk is planning on playing a part in the minigrid revolution. In 2022, the company signed the UN Energy Compact and committed to building at least 5,000 minigrids by 2030, including 500 in Nigeria.
It also recently announced plans to build 80 new minigrids in India, delivering reliable power to nearly 10,000 customers.
In its announcement, Husk encouraged others in the industry to embrace minigrids. "Together we can not only end energy poverty but also lay the foundation for a rural industrial revolution," Mattson said.