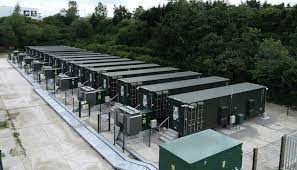 Gore Street Energy Storage Fund plc (GSF), London's first listed energy storage fund supporting the transition to low carbon power in the UK and internationally, has agreed to acquire a 75 MW/150 MWh energy storage project located in Texas, the US. Following this acquisition, GSF's internationally diverse portfolio will consist of 26 projects with a total capacity of 973.2 MW in operation and construction across the UK, Ireland, Germany, and the US.
The project will be the company's largest acquisition in the Electric Reliability Council of Texas (ERCOT) Market to date, and brings the company's total US port-folio to 144.7 MW. The pre-construction project has secured all land rights, grid connections, and planning consents and is expected to be of two-hour duration. The grid connection is scheduled for 1H24, with commercial operations to commence shortly thereafter.
Gore Street's investment manager, Gore Street Capital Limited estimates the project will have an unlevered internal rate of return in the range of 10 – 12%, in line with GSF's target. Total expenditure on the project to commission is expected to be a minimum of £50 million.
North America remains a key target for the company. The current regulatory landscape is becoming more favourable, with the Inflation Reduction Act introducing policies supporting energy storage deployment. The ERCOT is the grid operator for most of Texas; GSF's operational portfolio in ERCOT balances the grid by providing ancillary services and derives further revenue through participation in the wholesale market. ERCOT continues to be a lucrative market due to the high penetration of renewables, creating a unique opportunity for battery storage. ERCOT has seen ancillary prices clear to almost US$3000/MW/hr in 2022.
The non-contestable works, including grid transformers dedicated to the Stony project, were energised on the 23 January 2023, on schedule for its expected operational start 2Q23.
Alex O'Cinneide, CEO of Gore Street Capital Limited, commented: "We are pleased to announce this acquisition in the high-growth market of ERCOT, US, adding to the company's existing international portfolio of energy storage assets. This is a continuation of our diversification strategy of reducing single-point risk while gaining exposure to high-growth markets that demonstrate favourable characteristics similar to the GB and Irish markets. We see this unique geographical diversification in energy storage as increasingly beneficial to shareholders during the current political and economic climate.
"I look forward to sharing our progress over the next 12 months as 187 MW of additional operational capacity is scheduled to become operational in GB. The assets will provide critical services to the National Grid and form a necessary part of the infrastructure required for the continued deployment of renewable energy generation whilst further increasing the diversification of the Company's revenue streams."