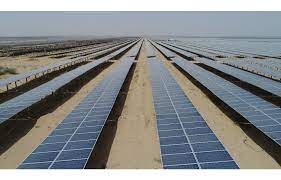 The Indian company Rajasthan Urja Vikas Nigam Limited (RUVNL) has invited bids to develop 1 GW of solar PV projects across the state of Rajasthan (western India) and to connect these projects to the state transmission utility (STU). Bids can be submitted until 13 February 2023 and will be opened on 16 February 2023.
Interested developers will be expected to identify land and secure necessary approvals and interconnection with the STU network. A single bid should cover a minimum of 50 MW capacity. Only one project per developer can be set up to supply the contracted capacity under the 25-year power purchase agreement (PPA).
At the end of 2021, solar and wind accounted for over 20% of installed capacity in India, with respectively 49 GW and 40 GW, while hydropower capacity surpassed 51 GW. India plans to increase its non-fossil fuel capacity to 500 GW and meet 50% of its energy requirements from renewables by 2030.