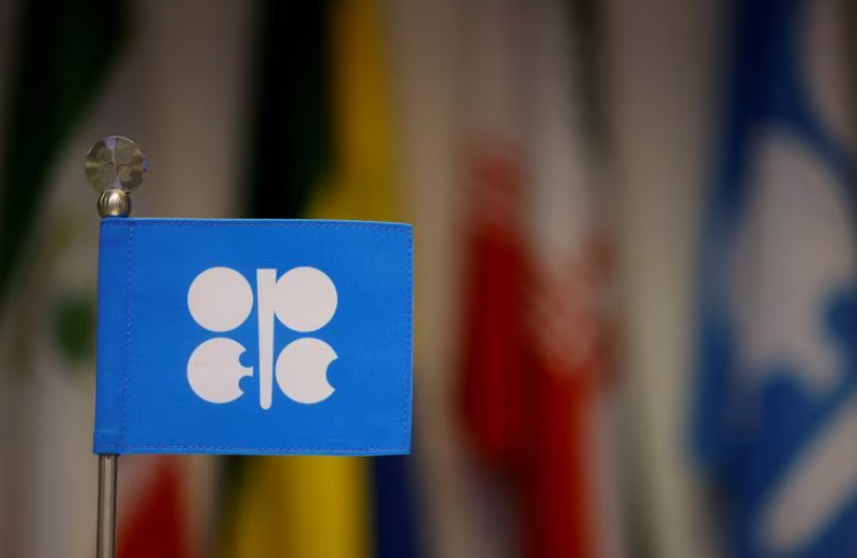 Opec says it is holding to its forecast demand for crude this year despite forces arraying against it. Reuters
Opec stuck to its global oil demand forecast for this year, despite an improving economic outlook in top crude importer China.
The group still expects oil demand to grow by 2.2 million barrels a day this year, which is lower than its estimate of 2.5 million bpd growth for 2022.
"This forecast remains surrounded by uncertainties including global economic developments, shifts in Covid-19 containment policies, and geopolitical tensions," said Opec in its monthly oil market report on Tuesday.
Oil prices rose more than 8 per cent last week — their biggest weekly gain since October — amid cooling US inflation and improving demand outlook in China, the world's second-largest economy.
Brent, the benchmark for two thirds of the world's oil, was trading 1.59 per cent higher at $85.80 a barrel at 5.05pm UAE time on Tuesday. West Texas Intermediate, the gauge that tracks US crude, was up 0.71 per cent to $80.43 a barrel.
China reopened its borders this month as it almost reversed all border controls introduced to stem the spread of the coronavirus.
The easing of restrictions by Beijing ended about three years of strict entry requirements that had impeded its economic growth.
Opec said the demand for its crude this year will remain unchanged at 29.2 million bpd.
Earlier on Tuesday, Opec secretary general Haitham Al Ghais told Bloomberg that the group was "very bullish" on China, which could drive a 500,000-bpd growth in oil demand this year.
Addressing talks of a supply deficit in the second half of 2023, Mr Al Ghais said the situation would become clearer after the Lunar New Year in China.
"There are many fluid factors moving together at the same time, whatever it takes to manage the market and keep it stable —we will do."
At its December meeting, the Opec+ stuck to its oil-production cuts of 2 million bpd amid uncertainty over sanctions on Russian crude.
"With China reopening, hopefully, we will see a pick-up in the [crude] demand and when we meet, we will analyse that as usual," Suhail Al Mazrouei, the UAE's Minister of Energy and Infrastructure, told reporters on the sidelines of an event in Abu Dhabi last week.
"We will always take the decision that serves balancing the market."
The group is set to have its next meeting on June 4.
China's crude imports are set to increase by 1.1 million bpd in 2023, compared with last year, with the country reopening and issuing new product export and crude import quotas, Energy Aspects said in a report last week.
The consultancy, which expects Brent crude to average $100 a barrel this year, also raised its China oil demand estimate for the second quarter by 500,000 bpd.
Last month, the International Energy Agency raised its global oil demand growth estimate for 2023 on rising crude consumption in India, China and the Middle East.
The Paris-based agency now expects demand to grow by 1.7 million bpd in 2023, up from its estimate of 1.6 million bpd.
Global growth is projected to decline to 1.7 per cent this year from the 3 per cent forecast six months ago, the World Bank said in its latest Global Economic Prospects report released this month.
This is the third weakest pace of growth in about three decades, reflecting global monetary tightening, the effects of the Ukraine-Russia war, high inflation levels, worsening financial conditions and weaker growth in the US, China and the euro area.