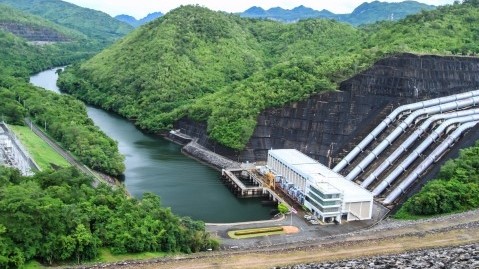 It is investing around $1.2b for the project.
Renewable energy firm Greenko is investing around $1.2b (Rs10,000) crore to install a pumped storage project with a daily storage capacity of 11 gigawatt-hours.
In a statement, Greenko said the project located near Gandhi Sagar in Neemuch district will dispatch the infirm renewable electricity stored in the project during lean demand hours to support the state's peak power demand, which leads to cost savings.
READ MORE: ONGC, Greenko ink MoU for green hydrogen production
The project is expected to start operations by December 2024 and will be linked to the Inter State Transmission System Network.
Greenko added that the project will also help the state of Madhya Pradesh meet its statutory renewable power obligation and energy storage targets. It will also employ over 4,000 people.
The company operates 500 megawatts of wind and solar capacities in five districts of Madhya Pradesh.