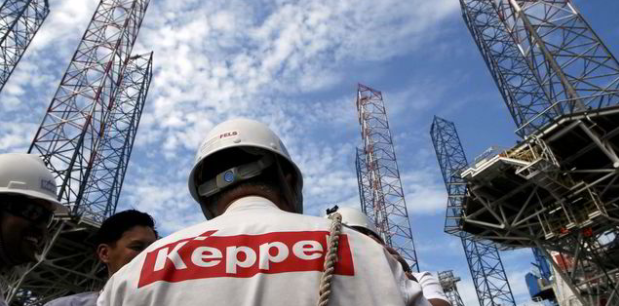 Six former senior officials of Singapore's Keppel Offshore & Marine have escaped prosecution on corruption charges relating to Brazil's Operation Car Wash bribery scandal and instead been given "stern warnings" by Singapore's Corrupt Practices Investigation Bureau (CPIB).
The bureau confirmed it has completed its investigations into the alleged bribes totalling some US$55 million paid by former members of Keppel O&M's senior management to foreign consultants to secure rig-building contracts with Brazilian national oil company Petrobras and its related companies. These monies were ultimately paid as bribes to Petrobras officials, the Singapore agency added.
"The stern warnings were issued to the six individuals in lieu of prosecution for offences punishable under the Prevention of Corruption Act (PCA)," the CPIB said in a statement.
"Under the global resolution led by the Department of Justice of the US, and involving Brazil and Singapore, a conditional warning in lieu of prosecution was issued to Keppel O&M for offences punishable under the PCA. Keppel O&M has paid a total fine of US$422 million and fulfilled all obligations under the conditional warning."
The CPIB and the Singapore government have refused to name any of the six individuals implicated but theonlinecitizen.com claims to have worked out who they are based on descriptions of their roles and tenure with Keppel O&M as documented in the DOJ plea agreement signed by Keppel O&M.
Upstream has approached the offshore and marine contractor for comment on this latest development in the historic bribery scandal.
Explaining its rationale for not pressing charges against any of the former Keppel O&M senior management – just days after two other former company officials found themselves in court in Singapore on PCA charges involving much lesser amounts, the CPIB said: "This case is complex and transnational, involving multiple authorities and witnesses from several countries.
"There are evidentiary difficulties in cases of such nature. Many of the documents are located in different jurisdictions. In addition, key witnesses are located outside of Singapore and cannot be compelled to give evidence here.
"The decision whether to prosecute the six individuals for criminal offences has to take into consideration all relevant factors, such as the culpability of each individual, the available evidence and what is appropriate in the circumstances. Having taken these into consideration, stern warnings were issued to the six individuals."