Japanese power producer and wholesaler Soma Kyodo Power has resumed full operations at the 1,000MW No.2 coal-fired unit at its Shinchi power complex following an earthquake in March 2022.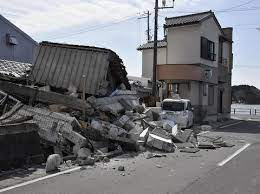 Operator Soma Kyodo Power, which is jointly owned by utility Tohoku Electric Power and thermal power producer Jera, said it resumed normal generation at the No.2 unit in Japan's northeast Fukushima prefecture on 13 January after carrying out test runs since 24 December 2022.
The No.2 unit had been closed since 12 March 2022 because of a technical issue but earthquake-related issues extended its closure.
The 1,000MW Shinchi No.1 coal-fired unit that was also affected by the earthquake resumed commercial operations on 11 November 2022. The No.1 unit was forced to shut on 16 March 2022 when an earthquake hit the Fukushima area.
Soma had stepped up efforts to restore the No.1 and No.2 units to help meet expected increases in electricity demand for heating purposes in the Tohoku and capital Tokyo areas. This led to their earlier-than-expected restarts.
The No.1 and No.2 units at Shinchi typically consume around 4.5mn t/yr of imported thermal coal, according to Soma.