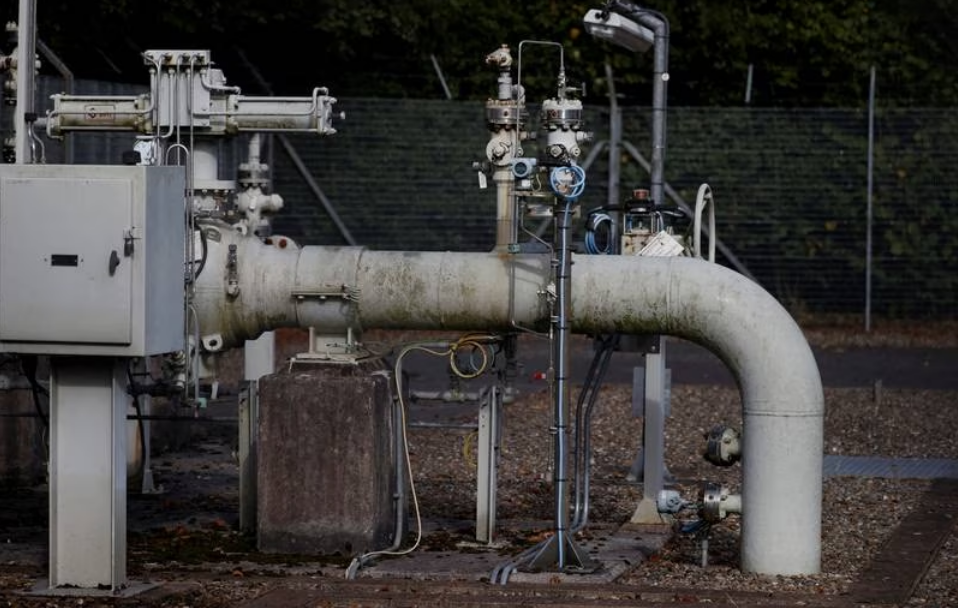 A gas pipeline connecting Lithuania and Latvia, like the one seen here, has been hit by an explosion. Reuters.
A gas pipeline connecting Lithuania and Latvia was hit by an explosion on Friday but there was no immediate evidence of an attack, Lithuanian gas transmission operator Amber Grid said.
Video published by Lithuania's public broadcaster LRT showed a fire raging at the blast site in Panevezys county in the northern part of the country.
"According to the initial assessment, we do not see any malign cause, but the investigation will cover all possible options," Amber Grid chief executive Nemunas Biknius told a news conference.
The supply of gas has been cut off and the flames were expected to soon subside, he added.
Lithuania, like war-torn Ukraine, borders Russia and is situated on the Baltic Sea, where the Russia-to-Germany Nord Stream gas pipelines were destroyed by explosions last year.
Flames rose about 50 metres in the air and could be seen at a distance of at least 17 kilometres, LRT reported.
Povilas Balciunas, the head of public administration in the nearby town of Pasvalys, told Reuters the flames were still burning at 5.50pm GMT.
"The firefighters are not fighting the fire at the moment, as currently it's a big torch of gas, and all effort to put it out would be futile, it would just waste water," Mr Balciunas said.
Firefighters are standing nearby in case the fire spreads, he added.
Police were preparing to evacuate a village near the site, Baltic news agency BNS reported.
There were no injuries or fatalities reported, it added