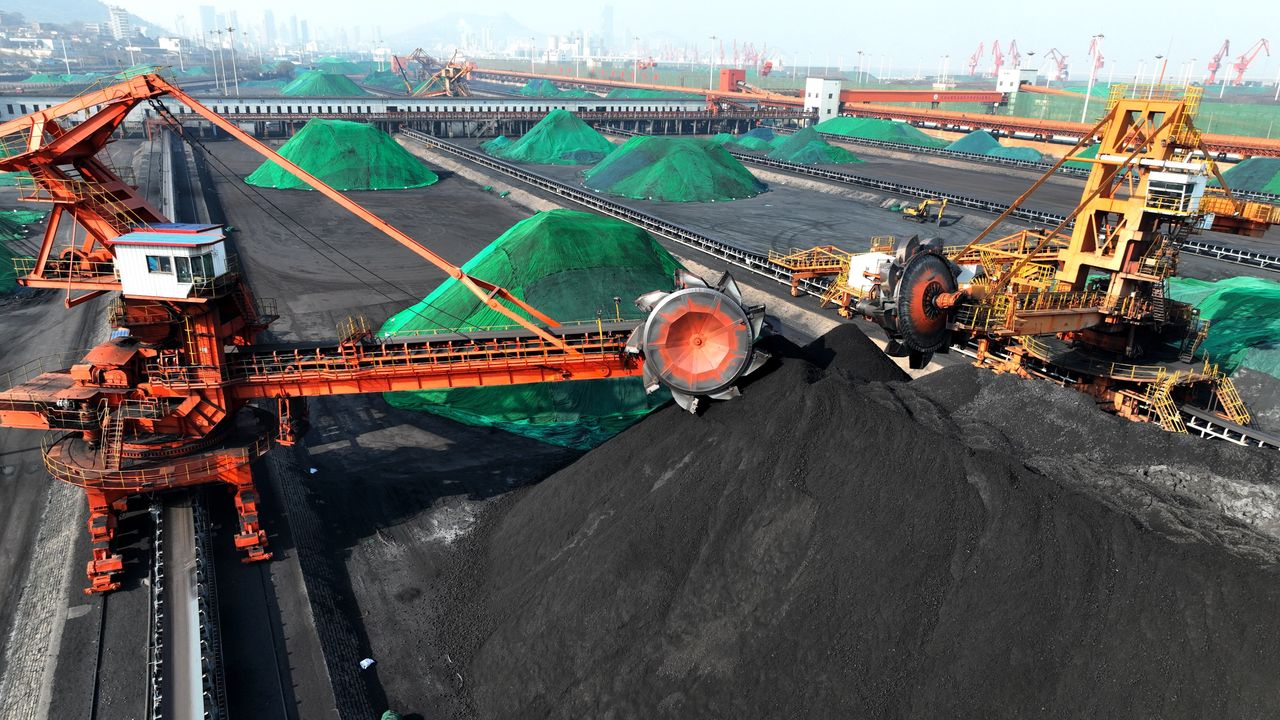 The Guangdong port in south China has been the first among Chinese ports to lift restrictions on Australian coals today, according to a source at an international trading house.
The move comes a week after China's main economic planning agency the NDRC had reportedly given permission to four major coal importers — including three power utilities, China Energy Investment, Huaneng and Datang, and one major state-owned steelmaker, Baowu Steel — to import Australian coal. But no official statements were made by the Chinese government or the companies about such a meeting.
This development follows weeks of market anticipation of the resumption of China-Australia coal trade as relations between the two countries appear to improve following a series of bilateral meetings that started in November last year.
"There was never a formal ban so there is no expectation of a formal announcement of the ban being lifted", said one Australian supplier. "But we have been receiving enquiries for specifications from Chinese customers since December, and in the last two weeks enquiries for actual loadings have surged", the supplier added. One international trading firm floated an offer for a Panamax cargo of premium mid-volatile hard coking coal for February-loading at an indicative price of $340/t cfr China a day earlier.
Market participants expected the unofficial ban to come to an end by the first half of this year. "We are seeing positive signs, firstly allowing four buyers to restart with the Australian imports. Now the second step is making way for clearance at Guangdong. We are expecting further gradual steps towards a full lift in the next one to two months", a Chinese domestic trader said.
Other expectations in the market are for large state-owned mills to take the lead in importing Australian coking coals again. "It will likely be gradual especially with Australian seaborne prices still not particularly competitive and most importers will be waiting for one of the large mills to make the first move", said one international trader.
At this stage, no Australian coking coal transaction into China has been officially reported to Argus. Some market participants note that negotiations are already ongoing between Chinese mills and Australian suppliers for February and March loading cargoes, while others have gone further to suggest that procurement is already at more advanced stages for certain buyers.
Thermal coal accounts for the majority of coal shipments via Guangdong, while Tangshan and Rizhao are the main ports for coking coal exports to China.
The informal ban on Australian coal exports to China emerged in the last quarter of 2020, leading to significant disruption in trade flows as China quickly ceased to be the world's largest importer of Australian coals. The exception was the release of up to 10mn t pre-ban coking coal in between October 2021 and the start of last year, according to market estimates. Prior to the ban China imported 35.36mn t of coking coal from Australian in 2020, up 14.7pc on the year despite no Australian receipts in December that same year, while China imported 42.5mn t of bituminous coal in 2020 from Australia.
The coal restocking period ahead of the lunar new year holiday that starts on 22 January in China is already drawing to a close.