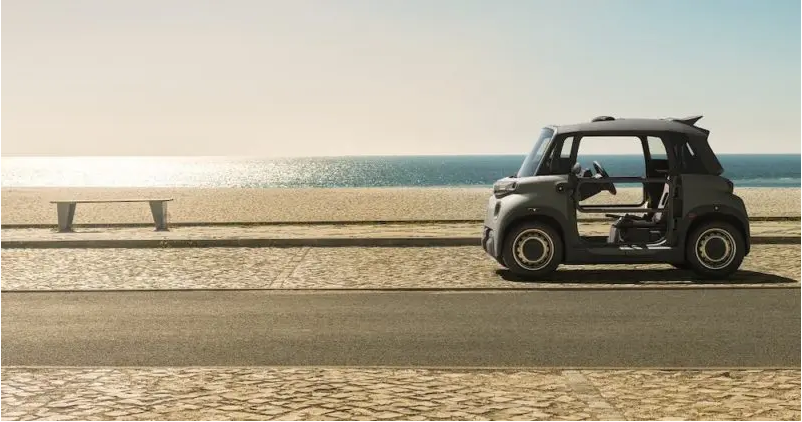 Being pre-Covid, March 2020 seems like a different era, even though it was only a little under three years ago. Back then, The Driven described the launch of the Citroën Ami EV, which was first announced as a concept back in 2019.
The Citroën Ami is classified in Europe and the UK as a quadricycle (a set of design classes that are not allowed on the road here), so we are unlikely to ever see one on Australian roads. But it is a different story in Europe, where the category is a popular one for providing more appropriately sized local town and inner urban transport.
As a 'light' quadricycle, the Ami is speed limited to 45km/h – but due to its light weight, has a range of around 75km on a tiny 5.5kWh battery. In fact, since its launch in 2020, more than 30,000 have been sold.
1969 FIAT 500 JOLLY. IMAGE: WIKIMEDIA COMMONS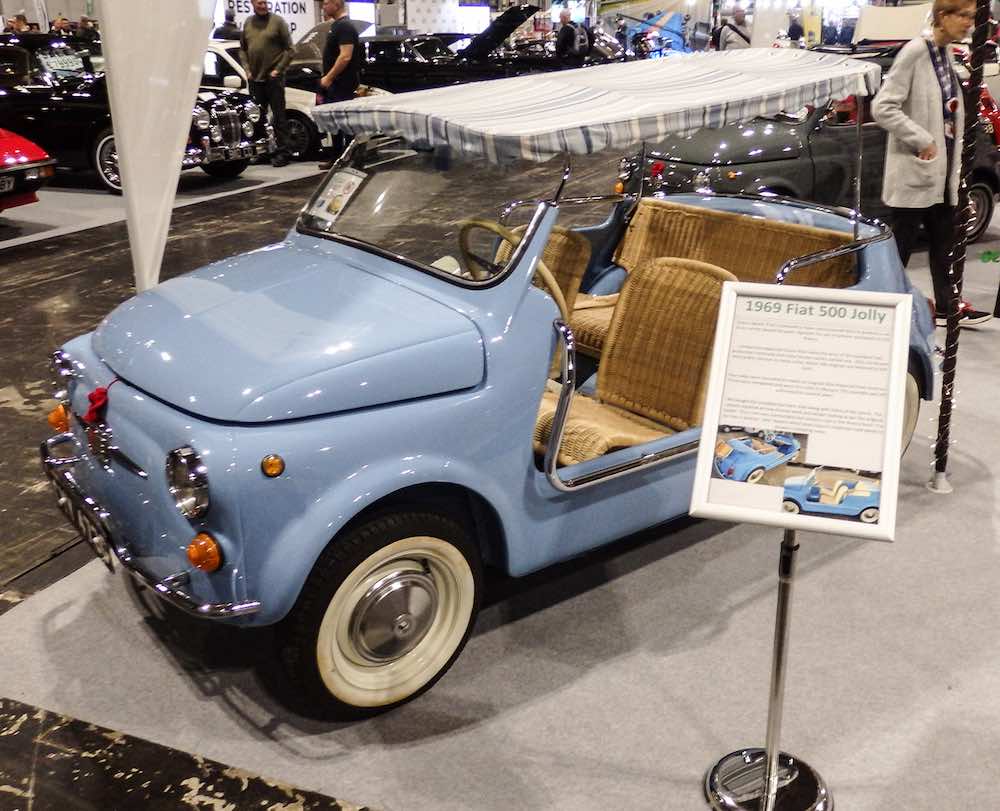 Citroën has now gone one step further and, in a nod to the Ghia 'Jolly' conversions of iconic cars of the 50s and 60s (most notably, the Fiat 500 Jolly), has created the off-road spec My Ami Buggy. As the first run of 50 units in June last year sold out in just 18 minutes, this time Citroën is building 1000 of these quirky vehicles.
Making it stand out from the ordinary Ami are more chunky looking front and rear bumper treatments, black trim around the wheel arches/side sills, roll up soft-top roof section (á la Citroën 2CV) and … purely for looks … a spoiler at the rear of the roof.
Unlike the first 50 that were offered only in France, the new batch will be available to many of the other European markets where the Ami is currently sold. Sales are expected to open in the second quarter of 2023, with deliveries beginning in the third.
In the meantime, European customers still have access to the 'standard' My Ami versions, including the My Ami Cargo. The My Ami Cargo, with its payload of up to 140kg, a maximum load capacity of 400-litres and tight 7.20m turning circle is designed for businesses doing light, short-run delivers and transport in crowded cities and urban areas.