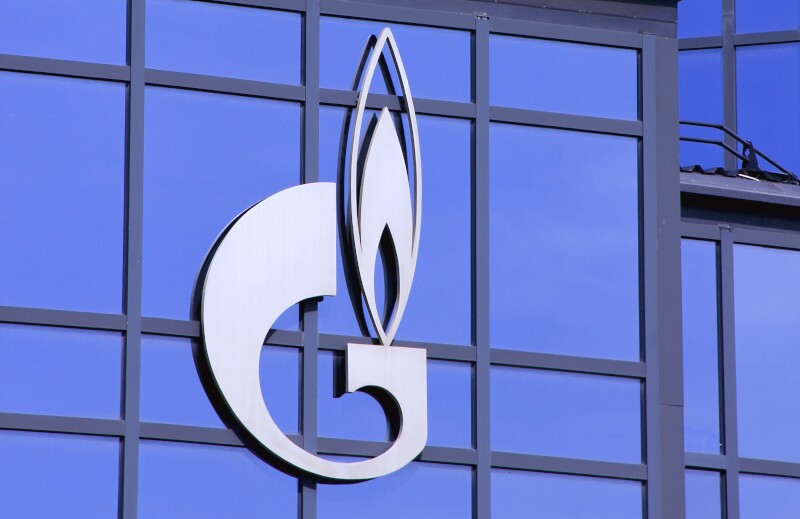 A court in St. Petersburg has frozen the Russian assets of industrial gases and engineering giant Linde, which is being sued by a Gazprom joint venture over a stalled gas-processing and LNG project at Ust-Luga on Russia's Baltic Sea Coast.
In recent years Linde had established itself as an important supplier of LNG and gas-processing technology and services to Russia, but the company suspended operations there after Moscow's February 2022 invasion of Ukraine.
Linde has roots in both Germany and the US, but since 2018 it has been legally registered in Ireland, with headquarters in the UK.
According to Russia's Interfax news service, Linde is being sued by Gazprom's RusKhimAlyans joint venture with privately owned RusGasDobycha.
Interfax said the joint venture plans to initiate proceedings at the Hong Kong International Arbitration Center to recover an advance of around $1 billion that it paid under a 2021 contract to design and build the Ust-Luga LNG plant.
RusKhimAlyans terminated the contract in September of last year, saying Linde had refused to start work on the project and had rejected requests to repay the advance on the grounds that doing so could violate EU sanctions.
The joint venture has estimated the value of Linde's assets in Russia at slightly less than $500 million while Linde has indicated they are worth more than $1 billion.
In addition to the Ust-Luga project, Linde's portfolio of projects in Russia also included Gazprom's Portovaya LNG facility and Amur gas-processing plant, as well as Novatek's Arctic LNG 2 liquefaction plant.
"Sabotage by Unfriendly Countries"
A statement released by the St. Petersburg court said that "contractors from unfriendly countries are sabotaging the completion of the construction of one of Russia's largest gas processing plants."
Russia has also lost control of industrial assets in other countries as a consequence of the war in Ukraine, with Germany taking over oil giant Rosneft's stakes in three German refineries on grounds of national security.
Amid a sharp fall in Russia's pipeline gas exports to Europe — its main export market — Moscow has been putting greater emphasis on LNG as a way to diversify sales.
Before the war in Ukraine, Russia had planned to export 80 million-140 million tons per year of LNG by 2035, up from around 30 million tons in 2021.
And last month Deputy Prime Minister Alexander Novak said that LNG production and exports would grow to 100 million tons/yr by 2035.
Russian companies led by Novatek, Gazprom and Rosatom have been working on the development of liquefaction technologies to bypass sanctions.
And Novatek is already using its own Arctic Cascade technology at its Yamal LNG project.
Novak said Russia is also working to develop the capability to produce its own heat exchangers for large LNG plants.