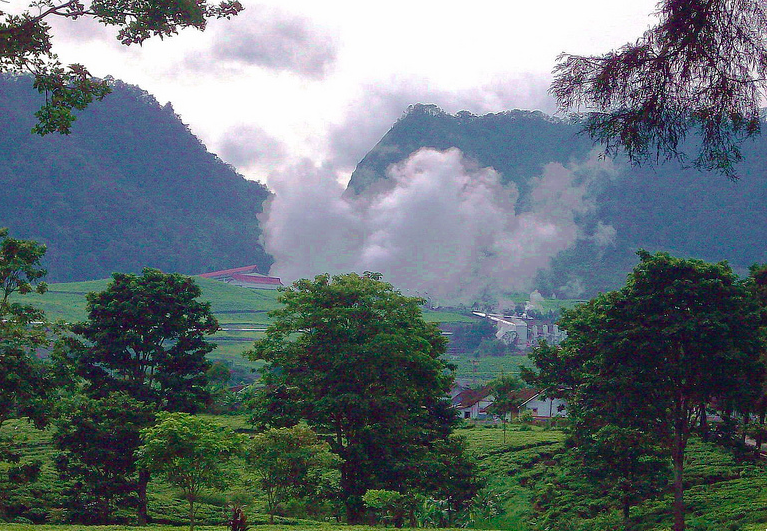 Wayang Windu geothermal power complex, Indonesia (source: flickr/ Andri Suprihadi, creative commons)
PT Barito Pacific Tbk (BRPT) has increased its ownership of the Wayang Windu, Salak, and Darajat geothermal sites in Indonesia. This was done by acquiring additional stake in Star Energy Geothermal Pte. Ltd. (SEGPL) and Star Phoenix Geothermal JV BV (SPG).
Thru this series of transactions, the stake of BRPT in the operational assets of Wayang Windu has increased from 40% to 60%. There is a similar increase in the ownership of the operational assets of Salak and Darajat from 34.5% to 50.7%. With these investments, Barito Pacific now holds effective ownership of Star Energy Geothermal Wayang Windu Ltd. (SEGWW) and Star Energy Geothermal Salak-Darajat BV (SEGSD).
This series of purchase transactions was carried out by Star Energy Group Holdings Pte. Ltd. (SEGHPL) which is a subsidiary of Barito Pacific in the Star Energy Group geothermal business unit. In early 2022, we reported on the purchase of a 33.33% stake in SEGHPL by Singapore-based Green Era Pte Ltd.
"The addition of this ownership is in line with our focus on the new and renewable energy sector which is part of our steps to support Indonesia in achieving its net zero emission goal and to further strengthen Barito Pacific as one of the leading energy companies in Indonesia," said President Director of PT Barito Pacific Tbk, Agus Salim Pangestu.