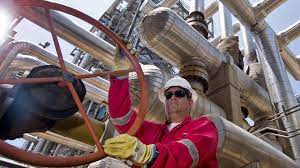 Venezuela started loading 250,000 bl of Boscan heavy crude in Bajo Grande, Zulia state, this weekend for export to the US under eased sanctions that allow Chevron to expand its trade.
This would be the first such US-bound crude export in four years since sanctions were tightened in the wake of a 2018 presidential election the US said was rigged in favor of incumbent President Nicolas Maduro.
The Beauty One tanker is expected to complete loading and head to a US refinery by 2 January, one company source who asked not to be named and other observers said.
It arrived at the Zulia port eight days after the 21 December restart of Chevron's Petroboscan asphaltic crude project with state-owned PdV in the same state, which is now producing some 10,000 b/d. Chevron has crude stocks in Venezuela which accumulated during the four years of sanctions against Maduro.
Ship tracking data does not confirm Chevron as the charterer of the Beauty One, an older tanker built in 1993, but multiple sources confirmed it is loading for export. The tanker has mostly performed cabotage journeys in Venezuela in recent months.
Neither Chevron nor PdV immediately responded to a request for comment.
The Beauty One is among three ships that have arrived since 29 December under the eased sanctions.
The UACC Eagle chartered by Chevron is also in transit to arrive on 5 January at Venezuela's Jose terminal, laden with 620,400 bl of naphtha according to Vortexa data. This is a key diluent for Orinoco extra heavy crude. Iran has been providing naphtha to Venezuela as part of an oil cooperation deal.
The Caribbean Voyager was also expected to load upgraded Merey 16 or similar crude in eastern Venezuela's Jose terminal starting this weekend for Chevron, sources and ship tracking data confirmed.