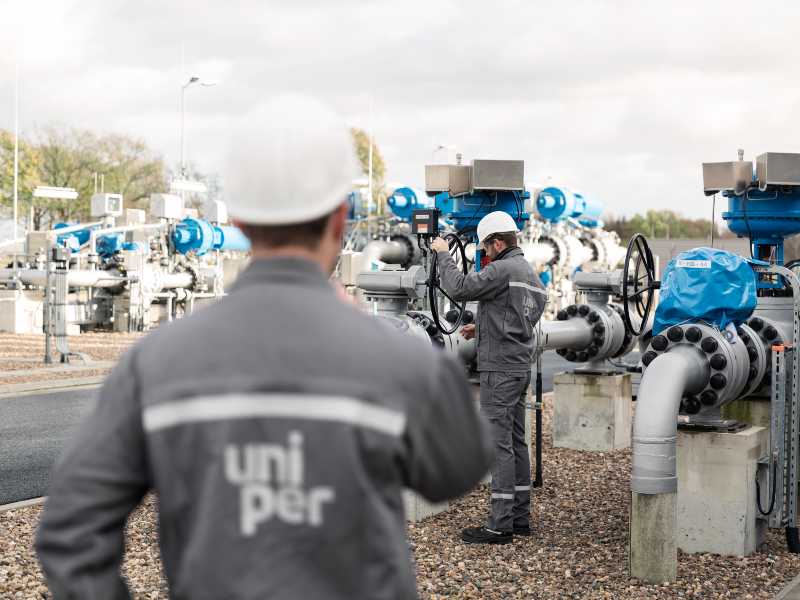 Image credit: Uniper

German energy company Uniper has reported that net losses in the first nine months of the year had reached €40.4 billion ($39 billion), against a €4.7 billion ($4.6 billion) loss recorded in the same period last year.

The company, which will soon be nationalised, has been severely affected by Russian gas curtailment and the high replacement costs that have ensued.

This adverse impact was further exacerbated in Q3 by the complete cessation of any gas delivery, a situation which has forced Uniper to buy gas on the spot market at a high price more regularly.

According to Uniper, the company expects a negative full-year adjusted EBIT and adjusted net income for 2022 at levels significantly below those of the previous year.

Also considering the uncertainty of future gas volumes and replacement purchase prices, a more precise earnings outlook cannot be provided at present and for the foreseeable future for the full fiscal year 2022.

Uniper CFO Tiina Tuomela said: "To ensure customers' supply security, Uniper has for some time been procuring gas at significantly higher prices and, as is well known, has thus recorded considerable losses because the replacement costs of procuring new gas aren't being passed through to consumers.

"Our half-year numbers already indicated that this has left massive scars in our financial results. Implementing the stabilisation package therefore has the highest priority.

Uniper is currently finalising the details of the support measures with the Federal Government relating to the suspension of the gas surcharge. The company is also working to restructure its gas business to minimise risk moving forward.

As of September 21, 2022, the German Federal Government, Uniper, and Fortum agreed on an amended financial stabilisation package. Under the package, Uniper's short-term liquidity will be ensured by credit facilities from state-owned KfW Bank. These facilities currently total €18 billion ($17.6 billion), of which Uniper had drawn €14 billion ($13.7 billion) as of end of October 2022.