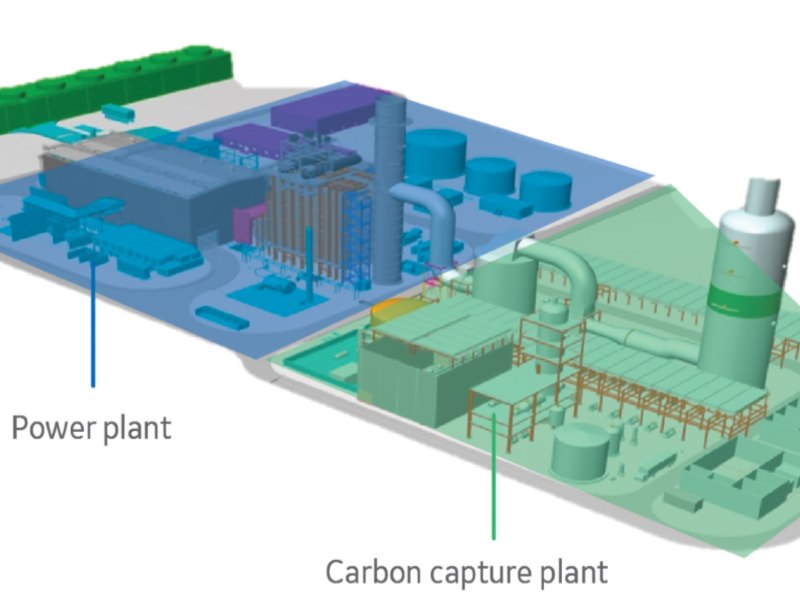 Image credit: GE Gas Power

GE Gas Power has signed a Memorandum of Understanding (MoU) with Korean engineering firm DL E&C and its subsidiary CarbonCo to explore the integration of carbon capture technology with natural gas combined cycle plants in Asia and Oceania.

GE, together with DL E&C and CarbonCo, will conduct feasibility studies to identify and develop project opportunities for an existing or new combined cycle power plant.

The partners will also jointly explore the commercialisation of CCUS technologies integrated with combined cycle power plants for interested customers.

The goal is to deploy post-combustion treatment of CO2 for power plants powered by GE's gas turbines and integrate combined cycle power plants with DL E&C and CarbonCo's carbon capture utilisation and storage (CCUS) technology.

Under the MoU, DL E&C and CarbonCo aim to deploy their technological capabilities and experience in CCUS, as well as methods to transform collected CO2 into compounds such as liquid carbonic acid or carbon mineralisation, for recycling or storage.

Ramesh Singaram, president & CEO GE Gas Power Asia, said in a statement: "In Asia, there is a significant installed base of over 1,300 GE gas turbines that is providing electricity for customers and communities across the region. We are pleased this collaboration will pave the way for our customers to pursue the adoption of CCUS technologies in their GE gas turbines and significantly contribute towards addressing carbon emissions reduction in the power sector and support climate change commitments across Asia."

GE has been present in Korea for over 40 years and has an installed base of over 70 GE gas turbines with a power generation capacity of more than 14,000MW.