The three parties aim to address the barriers to the integration of electric vehicles (EVs) into the electricity system.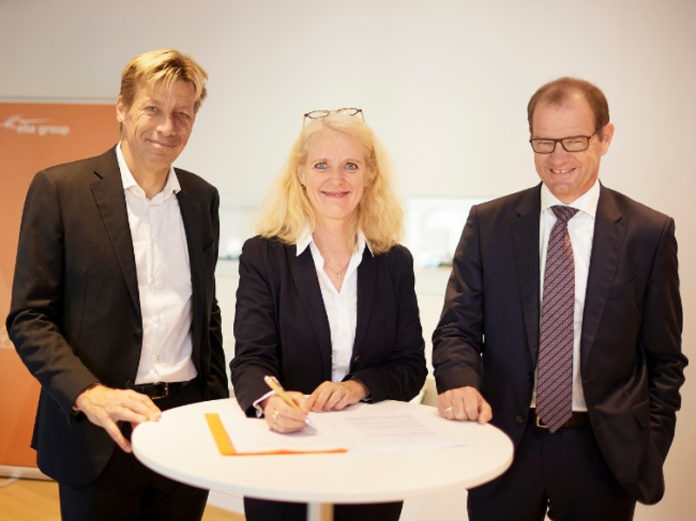 Image: Elia Group

The focus is on four areas in particular, price signals/incentives, market design, trusted data and data security and connectivity.
With the potential for EVs to on the one hand disrupt the grid with their charging requirements and on the other to provide support with their battery storage, the management and the flexibility via its valorisation is key to their integration.
Both the Elia Group and its data solution subsidiary re.alto as well as Volkswagen's charging and energy solution subsidiary Elli have been active in advancing the integration of EVs but barriers remain as both the number of EVs and the penetration of renewable energies increase.
For example, among earlier activities, both Elia and Elli have been working with Energy Web on various blockchain-based solutions including EV charging visibility and renewables matching and Elli also is participating in an EV integration pilot in Germany.
Barriers
The partnership will investigate how price signals can enable and incentivise electric vehicle owners to use their assets as decentralised storage capacity through vehicle-to-grid technology and so support the power system.
Consumers also need the freedom to choose their energy supplier, no matter where they have travelled to, and another focus will be on the barriers that are preventing EV fleets and consumers from choosing suppliers, smart charging service providers and aggregators at charging poles.
EV data must be recognised as reliable and secure and can be used by the power system, and the partnership also intends to explore this issue as well as mechanisms which allow the safe transmission of data and the definition of the roles and responsibilities related to steering the charging behaviour of EVs whilst ensuring connectivity remains safe and secure.
"The rapid rise in EVs is reinforcing the need for cooperation between the electricity and mobility sectors. We want to enable the increasing number of EV users to charge their EVs while keeping the electricity system in balance," says Chris Peeters, CEO of Elia Group.
"Elli shares the same vision of the future regarding electric mobility as us and also has a strong focus on digital innovations. In the context of sector convergence, we are therefore the ideal partners to develop digital consumer services together."
The three parties bring specific areas of expertise to the partnership – Elia the know-how in the challenges and opportunities of the energy transition, re.alto in digital marketplaces and connecting energy data and digital products via application programming interface and Elli in energy and mobility services.
Elke Temme, CEO of Elli, agrees that an essential key to achieving climate neutrality lies in the linking of the energy and mobility sectors.
"To explore the benefits of this consumer-centric approach, this cooperation with Elia Group is crucial for us."
The multi-year agreement is expected to lead to the development of demonstrators.