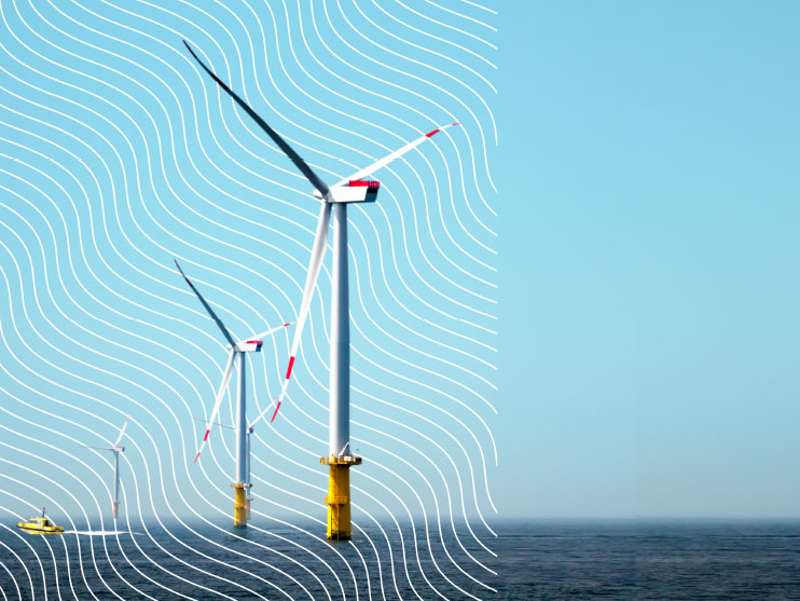 Image: North Sea Energy Cooperation / European Commission

North Seas Energy Cooperation country energy ministers have committed to reaching over 85% of the European Union's 2050 offshore wind capacity ambition.
The agreed aggregate non-binding target is a first and reflects ongoing efforts in the region to improve energy security in the wake of the Russia-Ukraine conflict.
Intermediate targets for the maritime area of the North Seas Energy Cooperation are at least 76GW by 2030 and 193GW by 2040.
These, based on current offshore ambitions, are broken down as follows:
• Belgium – 6GW by 2030, 8GW by 2040, 8GW by 2050
• Denmark – 12.9GW by 2030, 22.65GW by 2040, 35GW by 2050
• France – 4.4GW by 2030, 18GW by 2035, 40GW by 2050
• Germany – 30GW by 2030, 40GW by 2035, 70GW by 2050
• Ireland – 7GW by 2030, 15-20GW by 2040, 37GW by 2050
• Netherlands – 16/21GW by 2030/2031, 30-50GW by 2040, 40-70GW by 2050
• Norway – 30GW by 2040, 30 GW by 2050.
In addition, Luxembourg aims to contribute through cross-border projects and Sweden is developing the possibility of investing in offshore wind energy but without a specific national target so far.
The EU's strategy for offshore renewable energy sets out a region-wide ambition of at least 300GW of offshore wind by 2050.
The North Seas cooperation broadly comprises the North Sea, Irish Sea, Celtic Sea, English Channel and the neighbouring waters.
"[This] commitment is a great example of the kind of regional cooperation that the Commission envisaged in our Offshore Renewable Energy Strategy," commented Commissioner for Energy, Kadri Simson.
"The acceleration of renewables deployment is one of the three pillars of the REPowerEU plan to end our dependence on Russian fossil fuels. Increasing renewable energy will not only help to improve the sustainability of our energy sector, it will improve our security of supply and the affordability of energy – two challenges that we are facing in the EU at the moment."
North Seas Offshore Grids
In a joint statement, the members of the North Seas Energy Cooperation agreed to act as the facilitating body for the North Seas Offshore Grids. An agreement to be developed will then enable ENTSO-E to prepare an offshore network development plan to 2050 in the coming year.
They also agreed, among other actions, to develop a common chapter setting out the aggregate deployment targets and measures in updates of their respective energy and climate plans and to support a proposed package within the RePowerEU plan for streamlining and accelerating permitting for offshore projects.