The number of electric vehicles (EVs) sales has dramatically increased over the last decade, with over 10 million EVs on the road today. The Net Zero Emissions by 2050 Scenario anticipates that there will be around 300 million electric cars on the road by 2030, accounting for more than 60% of new car sales, compared with only 4.6% in 2020.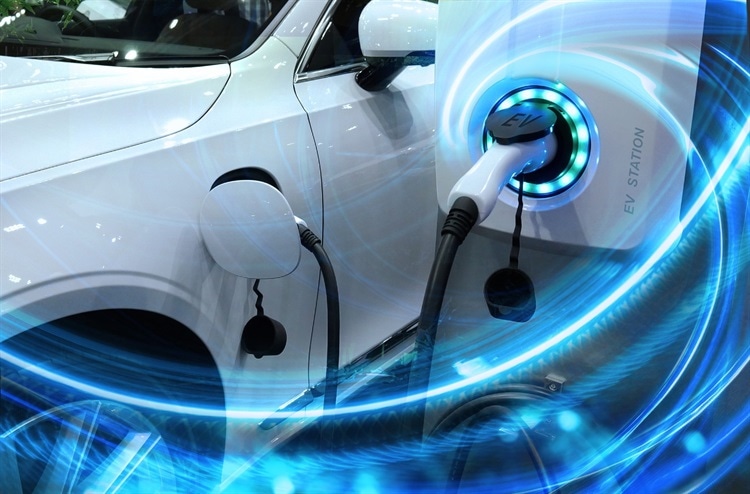 Image Credit: Shutterstock.com/buffaloboy

Resultingly, manufacturers are looking for ways to increase driving ranges and improve reliability to meet consumer expectations. However, the materials often used in EV production include rare-earth minerals and metals, lightweight and high-strength steel alloys, as well as lithium, nickel, cobalt, carbon fiber, graphene, etc.
Recently, a team of researchers from UNSW Sydney has drawn inspiration from the Gyopo rail bridge in South Korea for the design of a high-speed magnetically driven motor that could reduce the dependency on rare earth materials in EV manufacturing. Furthermore, the new high-speed motor is said to be able to increase the driving range of EVs.
High-Speed Double-Tied ArchesInspired by the double-tied arches of the Gyopo rail bridge, the team was able to optimize the design of the motor and translate this into increased IPMSM speeds and power. The team has reported that the motor offers significant cost savings in contrast to existing technology using less rare earth minerals and metals.
The design of the high-speed motor allows for impressive attributes, which include high power density and improved performance, doubling what is possible with current IPMSMs (Interior Permanent Magnet Synchronous Motor).
"With this research project we have tried to achieve the absolute maximum speed, and we have recorded over 100,000 revolutions per minute and the peak power density is around 7kW per kilogram."
Dr. Guoyu Chu, School of Electrical Engineering and Telecommunications, UNSW Sydney
Chu and his partner, associate professor Rukmi Dutta from the UNSW School of Electrical Engineering, developed and patented an innovative rotor technology that makes this kind of system more robust while decreasing the dependency on rare earth materials.
"Our rotors have very good mechanical robustness, so we don't need that sleeve, which reduces the manufacturing cost. And we only use around 30 per cent of rare earth materials, which includes a big reduction in the material cost – thus making our high-performance motors more environmentally friendly and affordable."
Dr. Guoyu Chu, School of Electrical Engineering and Telecommunications, UNSW Sydney
AI-Assisted OptimizationThe prototype version of the novel IPMSM motor was created utilizing the proprietary AI-assisted optimization program designed by the UNSW team. The AI was able to evaluate and draw up various different designs for a variety of physical aspects – predominantly magnetic, electrical, thermal, and mechanical.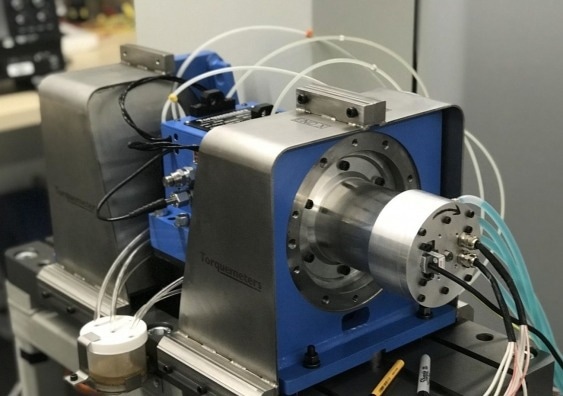 Image Credit: UNSW

"We have our own machine design software package where we can input the requirements of speed, or power density and run the system for a couple of weeks and it gives us the optimum design that satisfies those needs."
Dr. Guoyu Chu, School of Electrical Engineering and Telecommunications, UNSW Sydney
After analyzing around 90 different designs, the AI separates the top fifty percent of designs and repeats this process on a descending scale until it reaches the optimal design.
The motor also has a broad application potential, including use in high-precision CNC machines that are currently in high demand by the aviation and robotics industries. Furthermore, the IPMSM could be used in air conditioning (HVAC) and refrigeration systems that necessitate high-speed compressors to process new novel refrigerants, which, in turn, could help reduce the overall impact of such systems on global warming.
The UNSW team also believes that their new system could be incorporated into the integrated dive generators (IDGs) of an aircraft engine to deliver an energy-efficient electrical supply to the aircraft.
In summary, if scalable, the new IPMSM motor would not only help to speed up the transition to electric vehicles to meet the Net Zero Emissions by 2050 Scenario but would also prove to be a significant leap toward the move to greener technology in numerous industries.