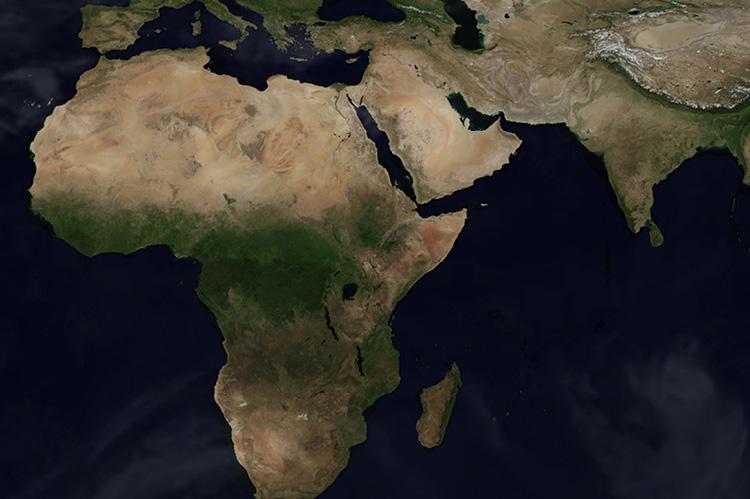 Africa from space [courtesy of NASA] (© Shutterstock/Capitano Footage)


Central African countries, including Equatorial Guinea, Cameroon, Gabon, Chad, Angola, Democratic Republic of Congo and Congo Republic, have signed an agreement to construct three multinational oil and gas pipeline systems of around 6,500 km (4,000 miles), storage depots, LNG terminals, at least three refineries and gas-fired power plants linking 11 countries by 2030, according to project documents seen by Reuters.
All of these countries are oil producers and most have vast reserves of oil and gas. Few if any, however, have refining capacities, which this ambitious project would remedy. Presently they are resigned to importing most refined products.
Gabriel Mbaga Obiang Lima, Minister of Mines and Hydrocarbons of OPEC member Equatorial Guinea, told the forum ahead of the signing ceremony in Cameroon that the project was crucial to tackle energy poverty in the region.
The countries signed a Memorandum of Understanding (MOU) for the project last Thursday under the auspices of the African Petroleum Producers' Organization (APPO), one of the backers, and the Central Africa Business Energy Forum. One of the first tasks codified in the document will be the completion of a feasibility study.
Omar Farouk Ibrahim, Secretary General of APPO, said that the project will "take energy from areas of abundance to areas of need within the Central African subregion. It shall integrate and energize national economies of the Central Africa subregion."