The US Department of Energy has announced its fourth energy Earthshot initiative, with the goal of cutting the cost of geothermal energy.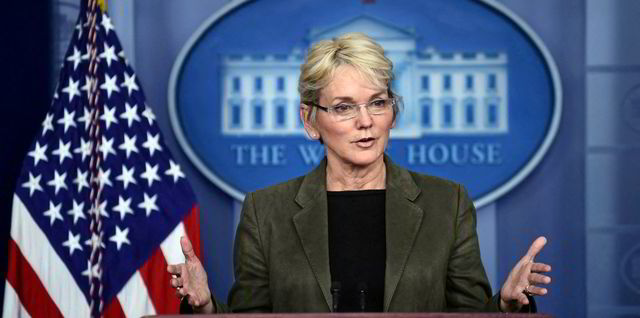 The Enhanced Geothermal Shot aims to cut the cost of enhanced geothermal systems (EGS) by 90% to $45 per megawatt hour by 2035.
"The US has a vast, geothermal energy resource lying right beneath our feet, and this programme will make it economical to bring that power to American households and businesses," said US Secretary of Energy Jennifer Granholm.
"DoE's Enhanced Geothermal Shot will move geothermal technology from research and development to cost-effective commercial adoption, helping energy communities and workers transition to producing clean energy for the future."
The DoE has launched three other Earthshot initiatives under President Joe Biden's administration, focusing on clean hydrogen, carbon negative projects, and long-term energy storage.
The department said there are more than five terawatts of heat resources in the US, enough energy to meet the electricity needs of the entire world.
Many oil and gas companies and services players are getting involved in geothermal energy as a part of the energy transition, including Chevron, Baker Hughes, Halliburton and Schlumberger, given the transferability of jobs. Geothermal deals heavily with drilling and construction similar to operations in oil and gas.
The government has recently invested in other geothermal research and development projects, including $44 million to the Frontier Observatory for Geothermal Energy Research (FORGE) field laboratory and up to $165 million to transfer best practices from the oil and gas industry to advance EGS and conventional geothermal projects.
The Bipartisan Infrastructure Law, passed last year, also allocates $84 million to support four pilot EGS demonstration projects.