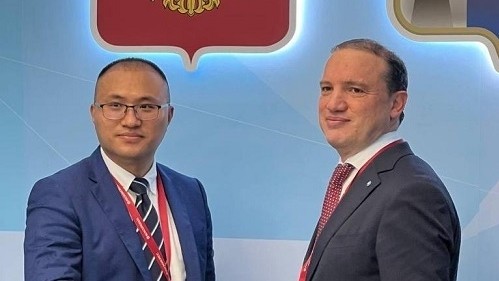 Source: Rosatom website

Rusatom Overseas JSC, a company owned by the Rosatom State Corp., and China Energy International group have partnered to construct a hydrogen plant on the island of Sakhalin.

Under the Memorandum of Understanding (MoU), The companies also set the main conditions for new export supplies of hydrogen from Russia to China.

"Russia and China have a lasting and successful track record of cooperation in the nuclear and advanced technology areas; we are happy that by signing the memorandum today with our Chinese partners, we lay the foundation for cooperation in the hydrogen area," Evgeny Pakermanov, President of Rusatom Overseas, said.

"We plan to start building the plant as early as next year and commission it for industrial operation in 2025."

The MoU was signed by Pakermanov, President of Rusatom Overseas, on the Russian side, and Song Liang, General Director of China Energy Rus LLC and Gezhouba (CGGC, Subgroups of CEEC) Rus LLC , CEEC's head office in Russia, on the Chinese side.