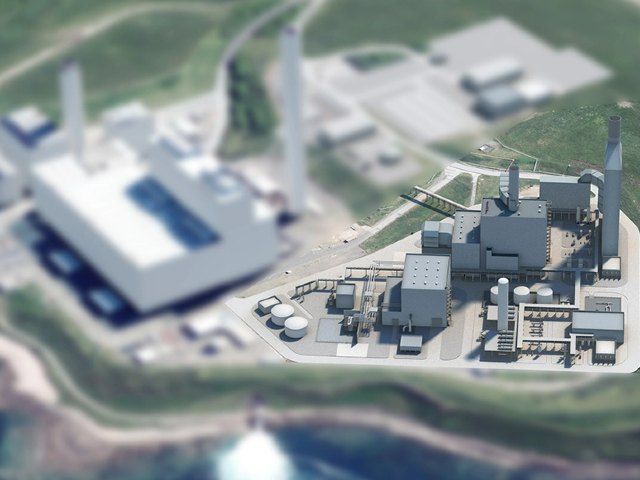 Peterhead Power Station. Image credit: SSE Thermal

Mitsubishi Heavy Industries, Ltd. (MHI) has won a Front End Engineering Design (FEED) contract for a gas turbine combined cycle (GTCC) power plant and carbon capture plant to be built at the Peterhead Power Station in Aberdeenshire, Scotland.
The Aberdeenshire-based project is being developed by UK power provider SSE Thermal and Norway's Equinor Energy. The 1,180MW flexible gas-fired plant is the largest power station of its kind in Scotland.
Annually, the plant is expected to capture up to 1.5 million tonnes of CO2, which will be transported to the North Sea and stored.
Project stakeholders are looking to achieve commercial-scale CO2 capture and storage (CCS) from the GTCC plant's flue-gas emissions, potentially a first for Scotland.
To deliver the contract, MHI will be supported by Mitsubishi Power and Mitsubishi Heavy Industries Engineering, Ltd. (MHIENG) and will partner with engineering firms Worley and Técnicas Reunidas.
MHI's next-generation M701JAC (J-series air-cooled) gas turbine will be deployed at the plant. This 1,650°C-class gas turbine includes an enhanced air-cooled combustor, a thicker thermal barrier coating, and a compressor with a high pressure ratio of 25:1.
MHI Group is growing its operations in the UK and recently established a Decarbonization Business Department at the head office of Mitsubishi Heavy Industries EMEA in London.
MHI Group is also focused on the development of a CO2 solutions ecosystem and will apply its experience in this space to optimise the Peterhead Carbon Capture Power Station from the dual aspects of power plants and carbon capture.