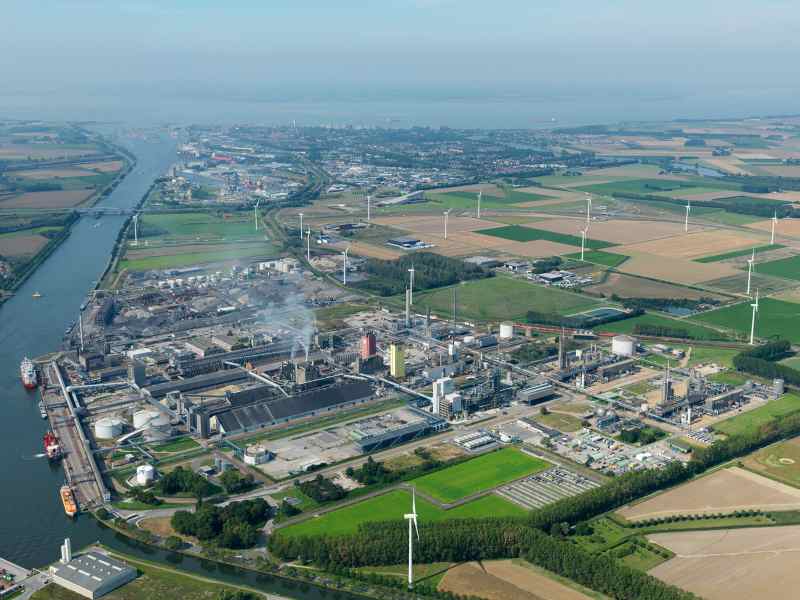 Yara Sluiskil. Image credit: Northern Lights

Ammonia distributor Yara and energy consortium Northern Lights have signed what has been hailed as the world's first cross-border commercial agreement for CO2 transport and storage.
The agreement will see 800,000 tonnes of CO2 captured, compressed and liquefied in the Netherlands, and then transported to the Northern Lights storage facility, situated 2,600 metres under the seabed off the coast of Øygarden, Norway.
The CO2 will be captured at Yara Sluiskil Industrial fertilizer plant located on the canal from Ghent to Terneuzen in the Netherlands. Sluiskil mainly uses North Sea gas to produce nitrogen fertilizers and industrial chemicals.
"I am very pleased to announce that we are now on our way to removing CO2 emissions from our production plant in Sluiskil. This will take us a step further towards carbon-free food production and accelerate the supply of clean ammonia for fuel and power production," said Svein Tore Holsether, CEO of Yara International ASA.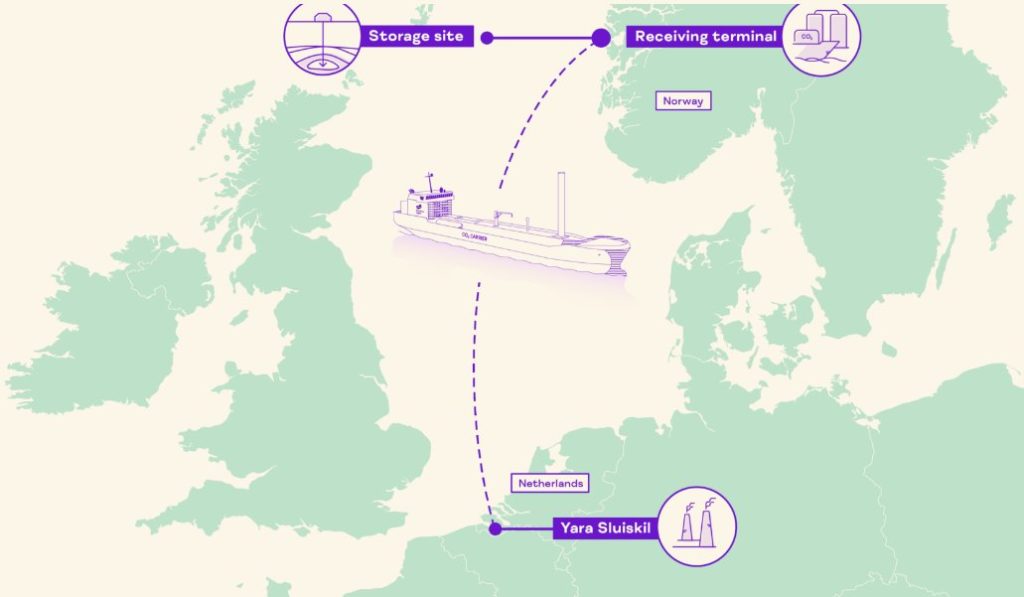 Image credit: Northern Lights

Børre Jacobsen, Managing Director of Northern Lights, said:"Yara is our first commercial customer, filling our available capacity in Northern Lights. With this, we are establishing a market for transport and storage of CO2. From early 2025 we will be shipping the first tonnes of CO2 from the Netherlands to Norway. This will demonstrate that CCS is a climate tool for Europe."
Northern Lights, a joint venture between Equinor, Shell and TotalEnergies, is responsible for the transport and storage components of the Norwegian government's Longship project.
Longship is a cross-border, open-source CO2 transport and storage infrastructure network that offers European companies a place to store their CO2 permanently underground.
CO2 is captured from industrial sources in the Oslo-fjord region and shipping liquid CO2 from these industrial capture sites. From there, the liquefied CO2 will be transported by pipeline to an offshore storage location.
The storage facilities are currently under construction with phase one of the project to be completed in mid-2024.