East German energy service provider E.DIS has wrapped up its study on the influence of mobile battery energy storage on the distribution grid.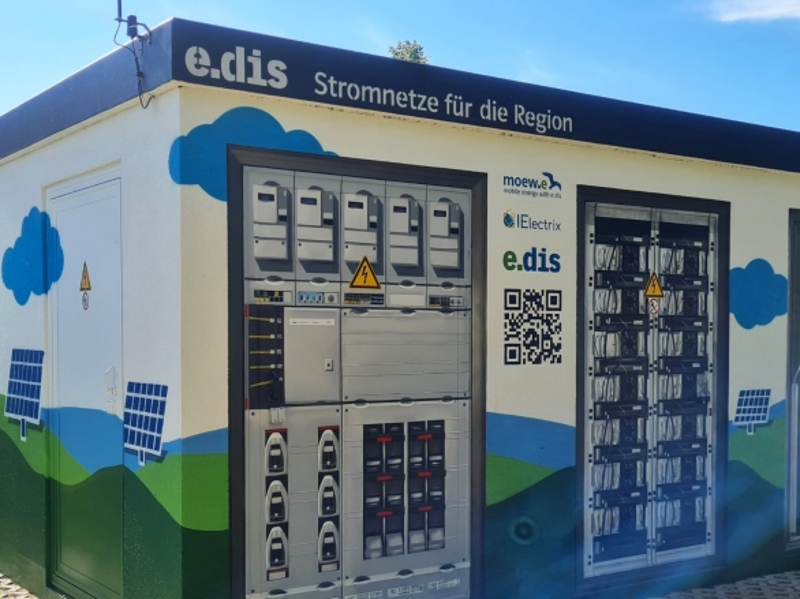 Image: E.DIS
The demonstration, one of the four in the EU Horizon 2020 supported IElectrix project, took place in the Mecklenburg Lake District in northeastern Germany, where there is approximately twice as much renewable energy generated as is consumed.
The aim was to demonstrate the potential for mobile energy storage to ensure the security of the grid by absorbing the excess energy while also avoiding curtailing the renewable generation.
E.DIS found from measurements and simulations in the demonstration, which ran from September 2020, that the battery storage system had a positive influence on the power grid. In particular, it demonstrated that grid fluctuations and interventions, such as the curtailment of renewables, could be reduced.
The stored energy also is available for feeding back into the grid at a later time.
The scenario facing E.DIS in this project is commonly encountered in its distribution zone, which covers the Mecklenburg-Western Pomerania and Brandenburg area.
E.DIS reports to be examining how the Friedländer storage system can continue to be used, with various scenarios under discussion.
The challenge is that currently, E.DIS as a network operator can only own and operate its own storage systems in exceptional cases, which legally is something of a grey area.
One possible scenario is that battery storage systems are used by operators of solar PV or wind farms and E.DIS takes over grid and ancillary services on site.
For now, however, it is likely that the battery storage system will remain in Friedland until further notice in order to gain further insights and use the technical advantages of grid operation that it offers.
Other demonstrations in the IElectrix project, which runs to the end of October 2022, are in Austria, Hungary and India.