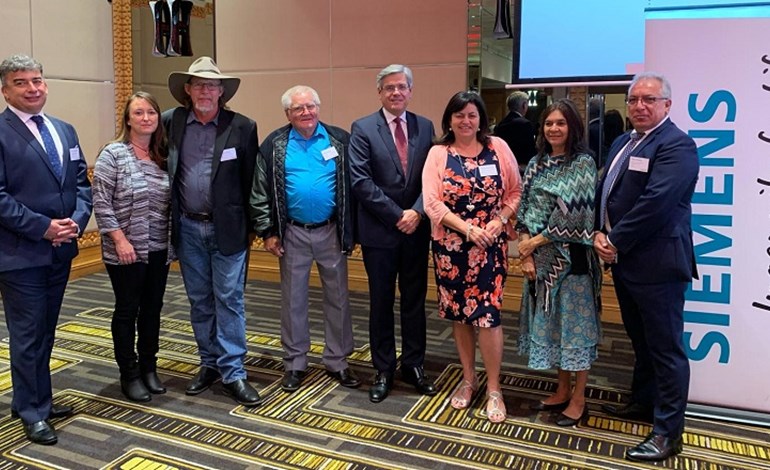 Siemens and Hydrogen Renewables Australia have signed an agreement to develop a 5000MW hybrid plant combining wind, solar and green hydrogen production.
The Murchison renewable hydrogen project will be developed in Perth in Western Australia using Siemens' electrolysers.
Situated just north of the coastal town of Kalbarri in Western Australia's mid-west region, the location is proposed to take advantage of one of the "best combinations of wind and solar capabilities" in Australia, according to Siemens.
Electricity generated by the combined wind and solar power plant will be used in the cost-effective production of green hydrogen, from electrolysis, for local industry and global export, according to Siemens.
As part of early stage development activity, the developer Hydrogen Renewables Australia has entered into a heritage agreement with the local Nanda Aboriginal Corporation (NAC) which has given formal support for the Section 91 Licence needed to allow resource monitoring to proceed.
The developer and the NAC have also commenced the development of an Indigenous Land Use Agreement that should be finalised during 2020.
Hydrogen Renewables Australia executive chairman Terry Kallis (end right in image) said: "We believe that Murchison renewable hydrogen project's location is the best in Australia for combined solar and wind, making it one of the most cost-effective spots to produce clean energy."