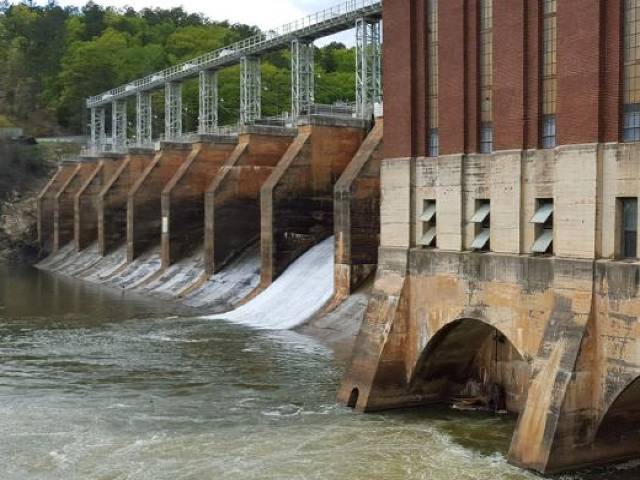 Eagle's Creek's High Rock hydro facility in North Carolina. Image Credit: Eagle Creek Renewable Energy

A team of GE Research engineers has been awarded a project through US Department of Energy's Water Power Technologies Office to improve the operating capacity and flexibility of hydropower assets.
GE Research will collaborate with GE Renewable Energy's Hydro business and two hydro plant operators Eagle Creek Renewable Power and FirstLight Power on this $4.3 million project.
Over a period of 30 months, the engineers will deploy sensors and other tools in three hydropower plants with the aim of enhancing flexibility by more effectively ramping electricity generation up or down with their hydro assets.
Arvind Tiwari, advanced technology platform leader in the Electrical Systems group at GE Research and principal investigator on the project, said in a statement: "Hydropower today already is the most flexible and dispatchable renewable resource, but the growth of other variable renewables, such as wind and solar, will require it to become even more flexible and keep the grid in balance, especially as other traditional forms of baseload generation come offline or retire.
"We believe this can be accomplished at minimal cost and disruption by outfitting hydro plants with sensors and other tools that allow hydro units to expand their capabilities."
Tiwari explained certain hydro plants were initially designed for stable, constant operations with limited flexibility. The GE Research team believes that with more data and visibility of plant behaviour, they can introduce more variability in operations, such as fast ramp ups of hydro units, without compromising the life of their components.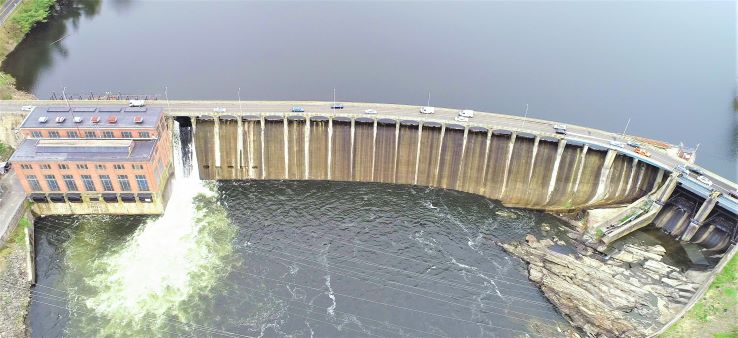 FirstLight's Stevenson Generating Station in Connecticut. Image credit: FirstLight Power

As part of the project, the team will look at a variety of operating scenarios, including the combination of batteries with hydropower and operational improvements for pumped storage hydropower.
Eagle Creek's Sr. Advisor, Jose Zayas said, "As we continue to decarbonise our electricity system, hydropower can provide significant system benefits to accelerate the transition to a cleaner grid. This research project is a critical step in identifying novel and cost-effective ways to unlocking hydropower's true potential."
Eagle Creek Renewable Energy owns and operates 86 hydroelectric facilities across the US and FirstLight's portfolio includes nearly 1400MW of pumped-hydro storage, hydroelectric generation, battery storage, and solar generation in the New England region.
The Water Power Technologies Office facilitates research, development, and testing of emerging hydropower and pumped storage technologies with the aim of achieving a more flexible, reliable grid.
The Office works to support efforts by the Biden Administration to modernise the nation's hydropower facilities. In June 2022, the Administration issued a request for information to inform and direct investment of nearly $630 million in the upgrade of hydropower plants. The investment falls under the $62 billion Bipartisan Infrastructure Law signed into law in November 2021.