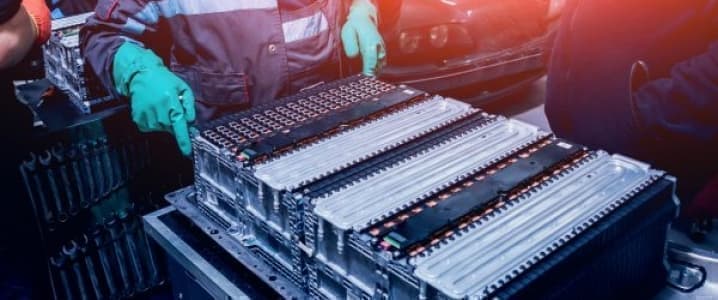 Chinese companies accounted for 56 percent of the global EV battery market in the first half of 2022.

Market research firm SNE Research announced on Aug. 1 that CATL's share in the global EV battery market rose from 28 percent to 34 percent in the first half of this year.
"In that period, BYD, the third-largest company in the market, raised its share from 7 percent to 12 percent," it said, adding, "The combined market share of the six Chinese companies on the top 10 list was 56 percent in the first half and the other four are CALB, Gotion, Sunwoda and SVOLT, which came in seventh to tenth."
On the other hand, the combined market share of the three South Korean companies fell from 35 percent to 26 percent. That of runner-up LG Energy Solution fell from 24 percent to 14 percent and that of Samsung SDI (sixth) fell from 6 percent to 5 percent, although SK On (fifth) raised its share from 5 percent to 7 percent.
At present, the use of Chinese EV batteries is increasing in North America and Europe as well as China and Chinese EV battery suppliers are increasing their investment at the same time. In the first half, no less than 85 EV battery plant construction projects started in China and the total investment in the projects is estimated at more than 591 billion yuan.
Those suppliers are expanding their business in South Korea, too. For example, the Kia Niro EV, which was launched in June this year, uses CATL batteries and SsangYong Motor is planning to release an EV equipped with BYD batteries next year. Hyundai Mobis and CATL recently signed a memorandum of understanding regarding cell-to-pack technology development.