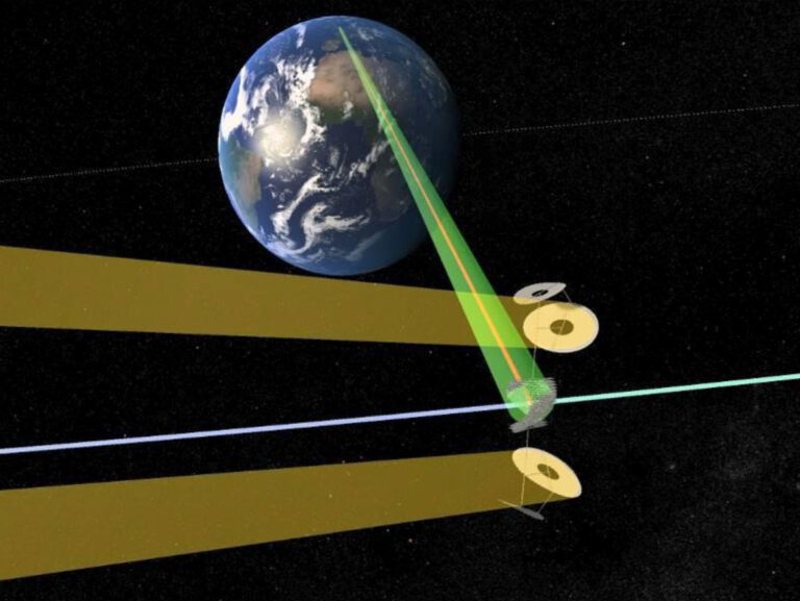 Image: RAL/Frazer-Nash Consultancy

The UK government has committed £3 million (US$2.5 million) for new innovations to advance space-based solar power projects.
The funding, which is open to applications, is expected to support the development of novel space-based technologies that can support the country's net zero ambitions and comes with the potential for an additional amount up to £3 million
Four technology areas or 'lots' have been identified for support.
Lot 1 – Wireless power transmission, to support the development of a high power wireless electromagnetic power transmission system with high efficiency and directionality over a long range beyond the state-of-the-art.
Lot 2 – High concentration solar PV, to support the development of innovative solar cells of increased efficiency at high irradiance levels.
Lot 3 – Systems energy engineering, to address the design, integration and management of the lot 1 and 2 technologies, including studies on the impact of space-based solar power on the decarbonised grid.
Lot 4 – Space mission architecture feasibility study, to develop the system requirements, architecture and design options and assess performance, risks and through life costs of space-based solar power.
"Space-based solar power could provide an affordable, clean and reliable source of energy for the whole world to benefit from, helping the move away from expensive fossil fuels," stated Business and Energy Secretary Kwasi Kwarteng.
"Today's investment is an exciting example of how we can go even further in our ambitions to make the UK a science superpower."
Space based solar power, i.e. the concept of collecting solar power via a satellite in a high earth orbit and beaming it to a fixed point on the earth, offers the potential of 365/24/7 clean power, irrespective of the weather.
A study by Frazer-Nash Consultancy for the UK government determined the concept was technically feasible and economically competitive, with developments required in areas including long distance wireless power transmission and semiconductor and PV technologies to achieve the efficiency required while also meeting the weight and other restrictions of space-bound payloads.
The grants are expected to be awarded and the projects getting underway by December with lots 1, 2 and 3 running up to March 2025. Lot 4 is planned in two parts with the first expected to be completed by June 2023, while the second will be subject to a future competition.
In addition to the funding award, funding was allocated for a new set of weather sensors aimed to aid more accurate weather forecasting to be put into orbit in partnership with the Washington DC headquartered data and analytics company Spire Global.
The Hyperspectral Microwave Sounder (HYMS), which was developed by the UK's national space laboratory RAL Space, is both smaller and more powerful with up to four times more frequency resolution than existing weather satellite sensors and is intended to help meteorological agencies and businesses around the world involved with planning, shipping and flood warnings.
Microwave sounding data on temperature and moisture in the atmosphere is a key input to weather forecasting models, alongside optical and infrared imaging, which is limited by clouds.
The long-term objective is to provide a full constellation of satellites to provide this additional data set, which should enable more accurate forecasting based on near real-time weather observations. With renewables penetration increasing, output forecasting is becoming more critical and should be a beneficiary.