French green gas start-up Energo has demonstrated the injection of synthetic methane into GRDF's gas distribution network.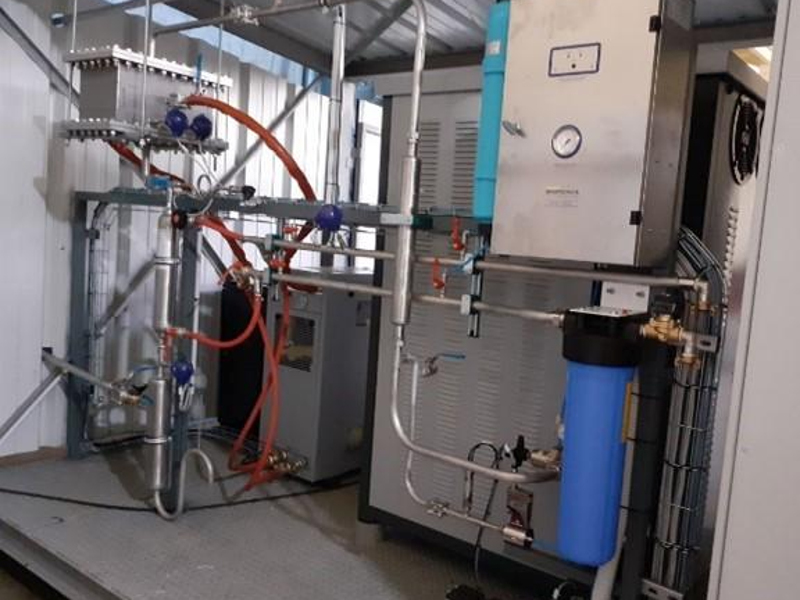 Image: Energo

The demonstration, a first in France, was undertaken as a regulatory sandbox initiative to confirm the feasibility of synthetic methane injection in the network.

The injection took place at a site at Sempigny in northern France with an anaerobic digestion unit, with the production of synthetic methane with CO2 directly captured at the biomethane production site utilising Energo's catalytic methanation technology.

The innovative process uses cold dielectric barrier discharge plasma – most commonly used for industrial ozone production – to combine CO2 and hydrogen at ambient pressure and moderate temperature in a very compact reactor, enabling maximisation of the syngas production which at the same time reducing its costs.

"We are extremely proud of this double industrial first here in Sempigny," commented Energo president Vincent Piepiora, of the demonstration, which was undertaken with the support of Engie's R&D centre Lab Crigen.

"It's a national first concerning the injection of syngas into the network, and a world first concerning the industrialisation of plasma catalysis."

Methanation is identified as a key in future energy scenarios for France and of the estimated 420TWh of renewable gas production potential by 2050, up to 50TWh could be produced in this form.

However, at this stage, according to a statement from GRDF and the other project partners, syngas produced by electrolysis and methanation cannot be injected and the green gas production sector requires a regulatory framework that is clarified and adapted to these technologies.

Renewable gas production is considered to offer a lever to maximise the value of biomass, while also offering a source of additional flexibility to the energy system.

With the technical feasibility demonstrated, the next step is the establishment of support mechanisms to offer project leaders the visibility necessary for the industrialisation of the sector, the project partners say.

Beyond injection, GRDF is supporting Energo with a detailed analysis on the quality of the gas produced to confirm the absence of impacts on the gas chain and to grow knowledge of new green gas production processes.