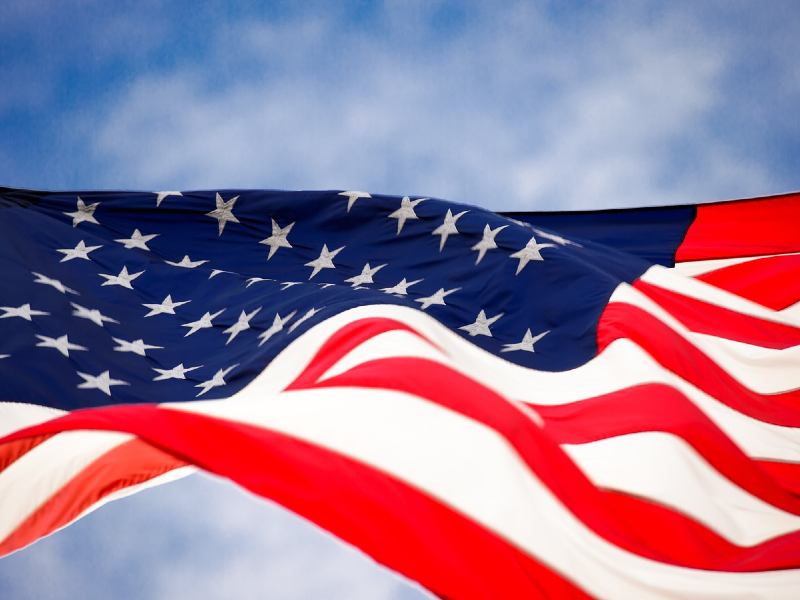 Image credit: oohhsnapp on Pixabay

In a head-snapping reversal, Sen. Joe Manchin (D-WV) said July 27 that he had reached a deal with Majority Leader Chuck Schumer on a budget reconciliation package that includes $369 billion for clean energy and climate change.

Manchin had been in a year-long holdout over Democrats' plans to use the once-in-a-decade reconciliation process to push through what had been billed as the most ambitious climate and clean energy package in history. Only days earlier, he had publicly expressed reservations over a budget package, saying he had concerns about inflation plaguing the U.S. economy.

Announcing his change of heart, Manchin said the agreed-upon legislation, dubbed the Inflation Reduction Act of 2022, honored "input from all sides" and would cut costs for Americans.

Even before the legislative text was made available, clean energy advocates rushed to offer support, and relief, for the negotiation's end.

"With long-term incentives for clean energy deployment and manufacturing, the solar and storage industry is ready to create hundreds of thousands of new jobs and get to work building out the next era of American energy leadership," Abby Ross Hopper, CEO of the Solar Energy Industries Association, said in a statement. "This is a crucial window of opportunity that we cannot miss, and now Congress must seal the deal and pass this legislation."

Manchin's previous agreement on budget reconciliation, which later fell through, prevented a full-throttled victory lap for many.

"Now let's see if we progressives and climate advocates can manage to keep from tripping over each other's shoelaces here at this unexpected finish line," Intersect Power CEO Sheldon Kimber wrote on LinkedIn.

The reconciliation path has been a risky one for Democrats to pursue. Senate rules limit what can be included, forcing bill writers to walk a tightrope when it comes to defining spending priorities. But it does offer the advantage of allowing the bill to be passed into law with only 50 votes, plus Vice President Kamala Harris' tie-breaking vote. Senate Republicans have lined up firmly against any reconciliation measure. And the conservative-leaning Manchin has irritated many in his own party for what they see as his holding up progress on what could have been a landmark piece of clean energy legislation.

A summary document of the legislation that was released by Democrats claimed it would reduce carbon emissions by roughly 40% by 2030.

What's in the Inflation Reduction Act of 2022 for clean energy?

New investment tax credit for standalone energy storage

Clean energy advocates have long called for a tax credit for energy storage systems that are not paired with wind or solar projects.

The legislation would expand the Section 48C Advanced Manufacturing Tax Credit to include up to a 30% credit for energy storage when all elements are realized.

Electric vehicle tax credits

The current $7,500 "clean vehicle" tax credit would continue through the end of 2032. A new $4,000 credit for used EVs, with restrictions, was included in the legislation.

Extension of residential and utility-scale solar tax credit

The legislation would extend and fully fund the Section 25D residential solar tax credit at 30% for 10 years. The so-called residential Investment Tax Credit (ITC) would step down to 26% in 2033 and 22% in 2034.

The existing residential ITC is in the process of phasing out. This year, it stands at 26% and is set to phase down to 22% in 2023. The credit would expire in 2024 without an extension.

The commercial ITC for utility-scale projects under Section 48 would be extended for another 10 years under the Inflation Reduction Act. Projects would be eligible for up to a 30% credit.

Domestic solar manufacturing

Nearly all of the components of the Solar Energy Manufacturing for America Act (SEMA) were included in the budget reconciliation agreement. Elements include:

• 11 cents/watt for integrated modules
• 7 c/w for non-integrated solar modules
• 4 c/w for cells
• $12/sq. m. of wafer
• $3/kg of polysilicon
• 40 c/sq. m. of polymeric backsheet

The news site Politico reported that direct payments, instead of tax credits, will be included for domestic manufacturing for a period of five years, but were not expected to extend broadly to other clean energy incentives.

Domestic manufacturing credits within the SEMA Act have gained attention because of a trade case against solar module imports that recently brought the industry to a standstill.

President Biden paused for the next two years any new tariffs against four Southeast Asia countries that are the subject of a Department of Commerce antidumping and countervailing duties investigation. The pause is seen by many as giving the solar industry a runway to ramp up domestic manufacturing.

Rebuilding the U.S. solar supply chain could take 2-3 years with the appropriate incentive structures in place, experts say.