Crude oil prices fell on Tuesday as the International Monetary Fund warned that the global economy could be hurtling toward one of the sharpest slowdowns in recent memory.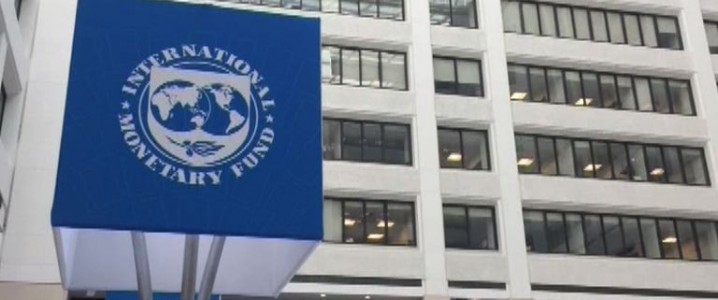 In an update to its World Economic Outlook, the IMF also slashed global GDP growth forecasts for this year, to 3.2%, as GDP already contracted in Q2. The new estimate is down from its forecast of 3.6% made in April.
At 1:36 p.m. ET, WTI was trading at $95.73, down $0.97 (-1.00%) on the day. Brent crude slipped to $104.80, down $0.31 (-0.29%) on the day, with a wide gap between the two benchmarks.
The IMF's view of 2023 on the back of tighter monetary policy was also downgraded to 2.9%--down from its estimate of 3.6% made in April.
"The outlook has darkened significantly since April. The world may soon be teetering on the edge of a global recession, only two years after the last one," the IMF Chief Economist Pierre-Olivier Gourinchas said at a Tuesday news conference, according to Reuters.
The IMF cautioned that its forecasts were "extraordinarily uncertain" with even more downside risks possible courtesy of higher energy and food prices as a result of the Russia-Ukraine conflict—a recipe that could worsen inflation and trigger even more monetary policy tightening.
In a worse-case—yet "plausible" scenario, Russia could halt gas flows to Europe completely by year end, along with another 30% drop in Russian oil exports, slowing GDP growth even further to 2.6% this year and 2% nextc year.
For 2022 inflation in advanced economies, the IMF sees it reaching 6.6%--up from 5.7% that it predicted in its April forecast.