Siemens Energy AG and Dragados Offshore have been selected to build the converter stations at sea for the DolWin4 and BorWin4 offshore grid connections in the North Sea off the German coast.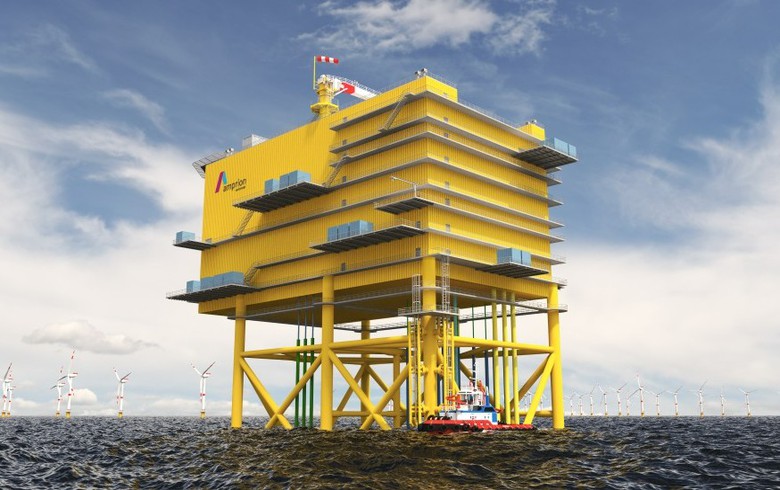 Image by Amprion GmbH.

The two companies won a tender launched by transmission system operator (TSO) Amprion GmbH, which is responsible for the two projects, in the spring of 2021.
The contractors pledged to complete the BorWin4 link in 2028 - one year ahead of schedule.
"In this way, Siemens Energy, Dragados Offshore and Amprion Offshore are making an important contribution to accelerating the energy transition," Amprion Offshore's managing director Peter Barth said on Thursday.
The offshore converter stations will be designed as unmanned platforms and will be maintained every year which is expected to lead to significant cost reductions in the long term.
Siemens Energy will be in charge of the maintenance of the converter systems for the first ten years.
The two projects of a combined 1.8 GW will connect offshore wind parks in the North Sea to the German onshore power grid. They include the installation of 60 km and 125 km (77.67 mi) of underwater cables as well as 155 km of underground cables from the North Sea coast to the substation in the town of Lingen, Lower Saxony, where they will be connected to the grid. The two connections will replace the Emsland nuclear power plant in the region which is set to be shut down at the end of 2022.