The UK's Department for Business, Energy & Industrial Strategy (BEIS) is to launch a GBP75 million (USD90 million) Nuclear Fuel Fund to boost domestic production of fuel for nuclear power reactors.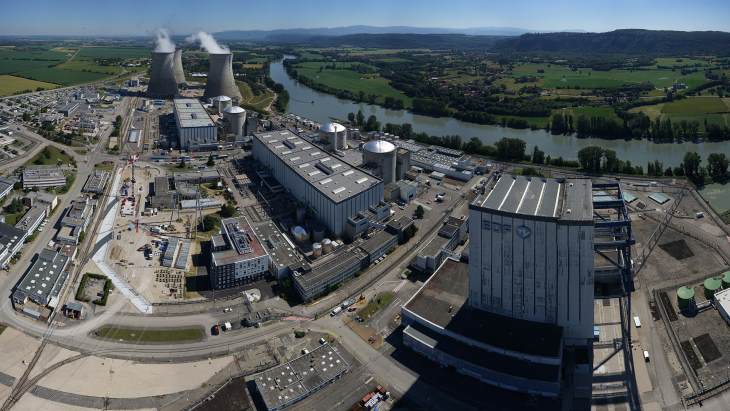 (Image: BEIS)

"The Nuclear Fuel Fund will seek to award grants to projects that can increase the UK's domestic nuclear fuel sector, reducing the need for foreign imports and creating the material used in nuclear power stations to generate electricity - with funding going towards designing and developing new facilities," BEIS said. "The government backing will encourage private sector co-investment into the projects and ensure the UK builds on its legacy of nuclear fuel innovation and production."
The government has issued a Request for Information asking industry to share views on the proposed fund design and pipeline of potential projects that might bid for funding. It is also inviting nuclear stakeholders who are not planning on bidding for the fund to provide information from their experience that will help to mature fund design ahead of opening the bid window later this year. The deadline for responses is 4 August.
In early April, the government published its Energy Security Strategy, setting out its ambitions for eight new reactors, plus small modular reactors, helping to produce 24 GWe of nuclear generating capacity by 2050, representing about 25% of the UK's projected electricity demand. Within this overall ambition, the government intends to take one project to a final investment decision (FID) by the end of this Parliament, in 2024, and two projects to FID in the next Parliament, including SMRs, "subject to value for money and relevant approvals". Nuclear's share of energy in the UK is currently about 16%, however almost half of the country's current capacity is due to be retired by 2025 and all but one of its reactors will retire by 2030.
The following month, the government announced the launch of GBP120 million (USD146 million) in funding to support development of new nuclear energy projects, stimulate competition in the industry and unlock investment across the UK. The Future Nuclear Enabling Fund (FNEF) will help to realise the government's ambition to approve eight new reactors by 2030.
Announcing the launch of the Nuclear Fuel Fund, Business and Energy Secretary Kwasi Kwarteng said: "We've got big plans to boost British nuclear power, so it makes perfect sense to ensure we have a strong, resilient, domestic fuel supply chain to match. This funding will kickstart projects in the UK and generate private investment in facilities that will fuel the nuclear reactors of today and tomorrow, shoring up our energy security while creating jobs."
Up to GBP75 million in grants will be awarded to support the development costs of investments into new nuclear fuel capabilities in the UK, supporting a range of reactor types and sizes, including small and advanced modular reactors. The Nuclear Fuel Fund will also support companies to access new markets both domestically and internationally, and preserve and create skills and knowhow in parts of the country – with the sector having a large presence in the Northwest.