President Joe Biden is facing pressure to declare a "climate emergency" that could unlock new executive powers after the recent collapse of talks in the US Congress to provide $550bn in climate-related spending.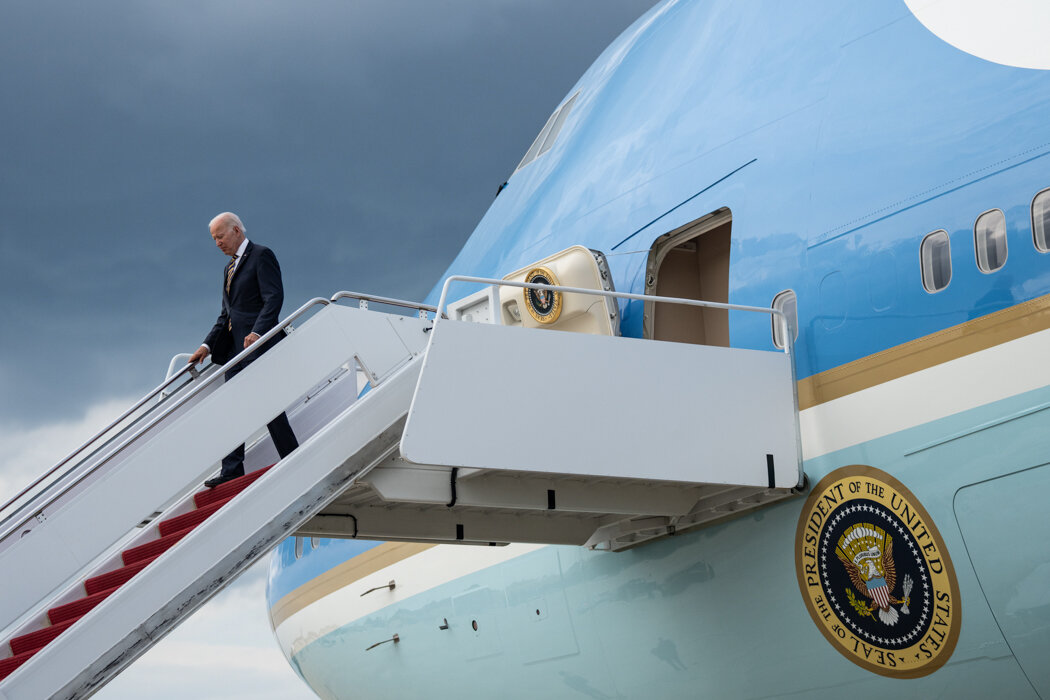 Mr. Biden spent a year and a half trying to pass climate change legislation, only to see it collapse.Credit...Haiyun Jiang/The New York Times

Biden will offer his plan for "tackling the climate crisis and seizing the opportunity of a clean energy future" on 20 July in Somerset, Massachusetts, the White House said today. The speech will offer Biden his first chance since returning from Saudi Arabia to detail his plans for climate change after US senator Joe Manchin (D-West Virginia) last week effectively ended any near-term plans to expand climate spending in a bill that Democrats spent the last year negotiating.
It remains unclear if Biden plans to declare a climate emergency in the near term. But environmentalists and some Democrats say Biden should begin to act far more aggressively on climate, given the unraveling of Senate negotiations on a climate bill that would have offered hundreds of billions of dollars in tax credits for wind, solar, biofuels, carbon capture, electric vehicles and clean hydrogen.
"With legislative climate options now closed, it's now time for executive Beast Mode," US senator Sheldon Whitehouse (D-Rhode Island) said last week.
Climate activists have been pressing Biden to declare a climate emergency since he was sworn in as a way to unlock special presidential authorities. The strategy would mirror former US president Donald Trump's successful use in 2019 of an emergency declaration to spend $4bn to pay for a US-Mexico border wall that Congress refused to fund.
An emergency declaration on climate, supporters say, would make it easier for Biden to take actions like pursuing a ban on new fossil fuel leasing on federal land, limiting fossil fuel exports, redirecting funding to clean energy and blocking the authorization of new pipelines.
But taking that step would also carry novel risks for the White House. It would almost certainly face a barrage of lawsuits that could end in the US Supreme Court, which last month limited the government's power to issue expansive climate regulations. Targeting fossil fuels through an emergency declaration would also subject Biden to new attacks from the oil sector.
"President Biden went to Saudi Arabia seeking a plan to increase energy supply and came home with a plan to increase energy costs," the American Petroleum Institute president Mike Sommers said.
Even so, some climate groups say it would be better for the Biden administration to try everything it can on climate change and see what sticks. This month's extreme heat in Europe and across the US midcontinent shows the urgency to act quickly to address climate change, they say.
"With the world on fire from California to Croatia, an emergency declaration will show Biden's ready to fight bare-knuckle for a livable future," Center for Biological Diversity energy justice program director Jean Su said.
Biden can still pursue some of his climate goals without any emergency declaration. The administration has yet to finish many of its key climate actions, such as methane limits for oil and gas facilities, flaring limits on federal lands, climate transparency rules for publicly traded companies, and air and water rules for coal-fired power plants.