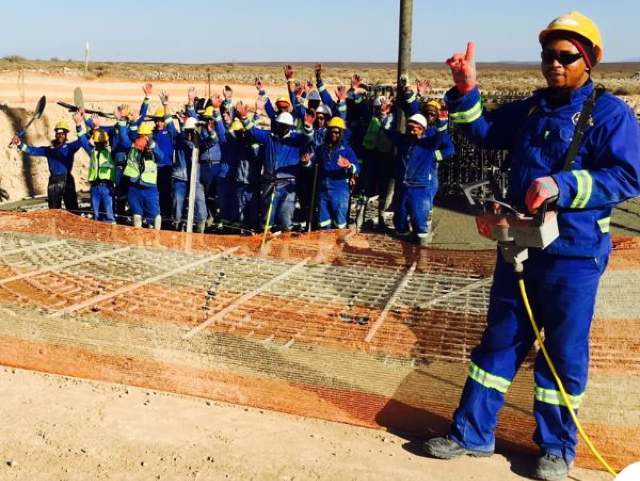 Lekela projects in South Africa. Image credit: Mainstream Renewable Power
Renewable developer Mainstream Renewable Power and investor Actis have signed an agreement to sell the Lekela Power platform to Infinity Group and Africa Finance Corporation (AFC).
Lekela was established in 2015 as a joint venture between Actis (60%), and a Mainstream-led consortium called Mainstream Renewable Power Africa Holdings (40%) and has since become one of Africa's largest Independent Power Producers (IPP).
Lekela's portfolio now consists of over 1GW of fully operational wind assets in Africa, including five operational wind farms in South Africa (624MW), one operational wind farm in Egypt (252MW), one operational wind farm in Senegal (159MW), as well as several development opportunities in Ghana, Senegal and Egypt.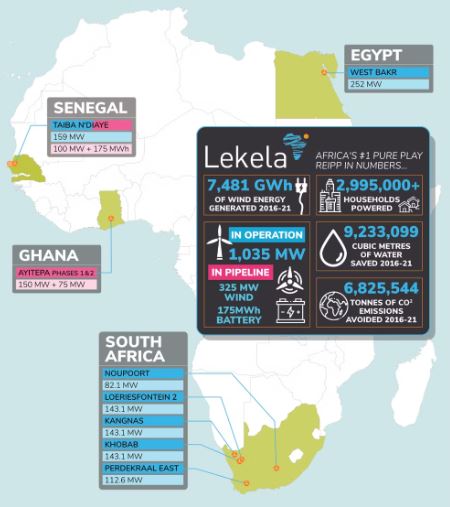 Image: Mainstream Renewable Power
According to Mainstream Renewable Power, the company's exit is the result of having achieved the strategic goals of the joint venture.
Mary Quaney, group chief executive, Mainstream Renewable Power, said: "Much of Africa is acutely vulnerable to climate change and we are proud to have worked with Actis, as well as the communities, governments, project lenders, equipment suppliers and contractors across Africa, to deliver over 1GW of operational wind power that will continue to have a positive impact for decades to come".
Lucy Heintz, partner and head of energy infrastructure, Actis, said: "We're proud to leave Lekela Power strongly positioned for its next phase of growth as an acknowledged sustainability leader supplying much-needed clean energy to communities across Africa, building on our Net Zero commitment."
Mainstream and Actis supported Lekela in delivering a community investment programme that finances entrepreneurship, educational and environmental protection initiative – reflecting a commitment to local development.
This is the second sale of a Mainstream and Actis joint venture this year. In June, the Chilean joint venture, Aela Energía, was completed and sold to the Canadian-listed developer Innergex Renewable Energy.