Data from Cornwall Insight Ireland's - 'All-Island Power Market Outlook to 2030' paper - has shown battery storage capacity will grow to become nearly a quarter (24%) of Ireland's installed energy capacity by 2030. The crucial technology will work to stabilise the network, as Ireland becomes more reliant on renewables which deliver different system characteristics and have variable output.

The report which covers both Northern Ireland and the Republic of Ireland, shows how renewables in Ireland are set to steadily increase over the next decade, as the government works to meet its renewables targets. By 2030 Cornwall Insight are predicting 43% of installed capacity will be made up of onshore and offshore wind and 10% will be solar PV. Batteries will make sure Ireland capitalises on electricity generated during high wind periods by storing a percentage of what is not used. This can be used to compensate for times of lower renewable generation availability in the day and help stabilise prices for domestic and non-domestic consumers.
Figure 1: Future electricity generation capacity breakdown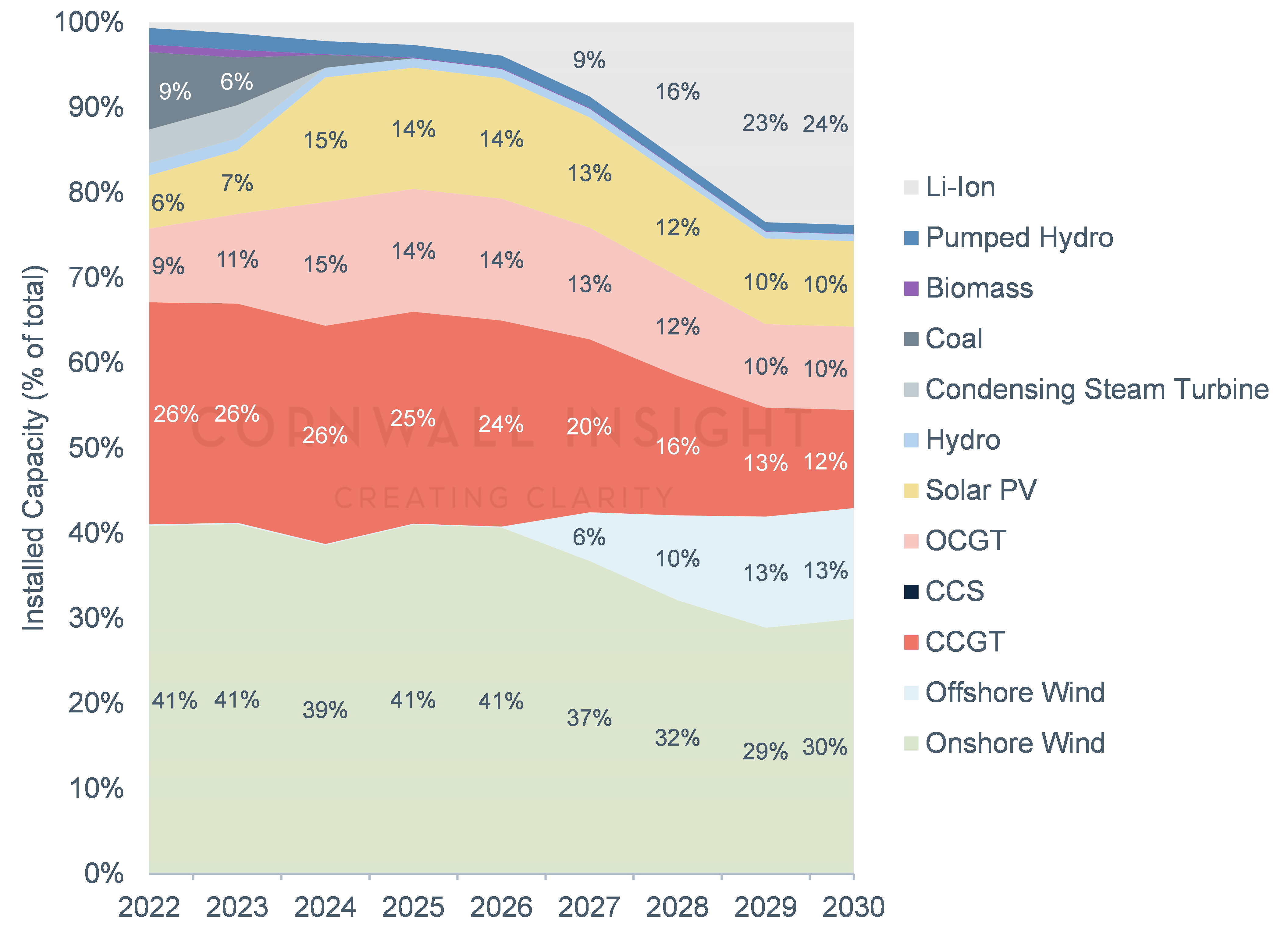 Source: Cornwall Insight Ireland
Electricity prices are currently predicted by Cornwall Insight to remain above the pre-2021 seasonal average until 2029, when it is hoped the increased energy security from moving towards renewables, with flexible generation to support it, and away from imported energy, will help to reduce consumer prices.
Figure 2: Power price forecasts - average price per fiscal year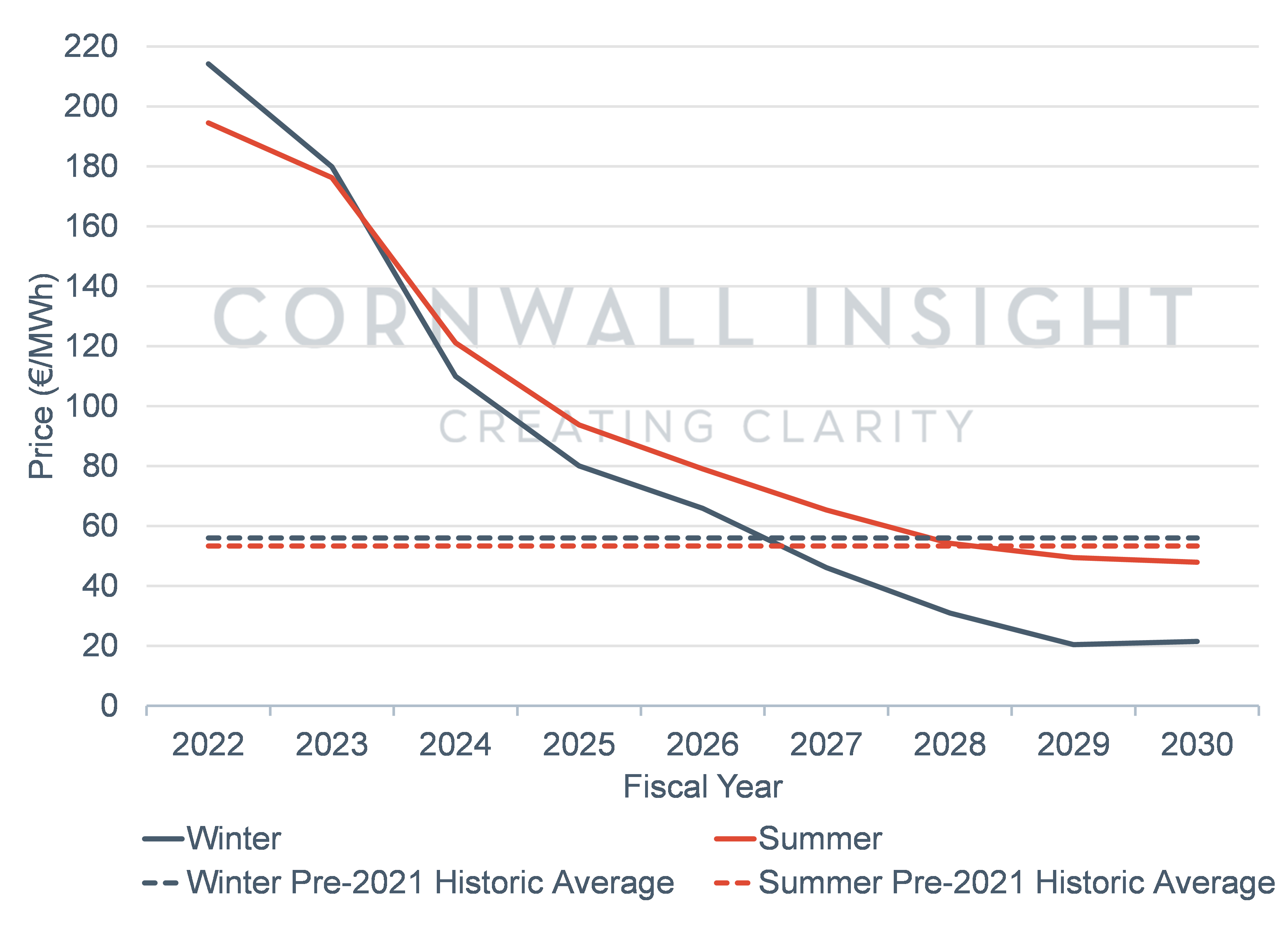 Source: Cornwall Insight Ireland
Ratnottama Sengupta, Senior Consultant at Cornwall Insight said:
"As all of Ireland looks to secure its electricity supply, and meet climate obligations, an increasing amount of energy generation will be moving across to renewables. This will help Ireland protect itself from volatile international energy market wholesale prices, and hopefully reduce prices. However, increased reliance on renewables requires answering the question of how to provide system services when thermal plants are not running and how to manage security of supply when most of your generation mix is driven by variable sources e.g the wind and sun. Batteries shine in filling this crucial gap.
"Our power price forecast shows that in the long-term onshore and offshore wind depress power prices during seasonally windy periods, such as winter, despite higher demand. Batteries exacerbate this trend by replacing more expensive fossil fuelled backup generators (like coal or oil), allowing the system to rely more on these resources. Ireland's development of offshore wind will result in greater periods of low prices, as this technology benefits from high load factors in Irish waters and developers will be grateful for interconnection to France and GB, and battery storage given the relative size of the Irish market."